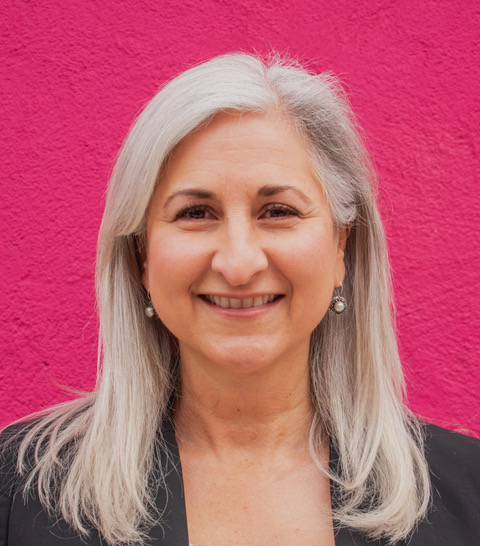 The College of New Jersey announced today that, following a national search, Pamela Barnett has been named dean of the School of the Arts and Communication, effective July 1, 2023.
Barnett comes to TCNJ from La Salle University in Philadelphia, where she served as dean of the School of Arts and Sciences since 2018. Her academic portfolio includes 40 undergraduate programs and more than 10 graduate programs, as well as the La Salle Art Museum and TV station.
At La Salle, she oversaw the development of a range of new 4+1 and master's programs as well as stackable certificates and undergraduate majors and minors. She also led her school's contributions to La Salle's new dual enrollment program, welcoming more than 300 high school students to campus.
Barnett's leadership, along with her teaching and scholarship, has focused on diversity, equity, and inclusion. She guided nearly every department and graduate program within her school through fair and inclusive search processes, resulting in the hiring of 21 new faculty members over the last five years, more than half who identify as being from traditionally underrepresented groups. She also implemented new faculty learning communities on anti-racist pedagogy, among many other DEI initiatives.
"I was honored to be on TCNJ's campus last year to speak at the teaching and learning conference and to facilitate diversity programs," Barnett said. "Through those experiences I met faculty and staff who are knowledgeable and passionate about these issues. I'm excited to be joining an academic community that clearly shares my values and invests in advancing those values."
Her leadership of a pilot program for student success coaches in the School of Arts and Sciences resulted in a 13 percent increase in retention for the highest risk cohort of students, leading to university-wide investment in this strategy. La Salle now has a new centralized unit providing a student success coach for every first-year student.
"We are delighted to bring such a distinguished administrator-teacher-scholar to this important deanship," said Jeffrey Osborn, provost and vice president for Academic Affairs at TCNJ. "Dr. Barnett has extensive strategic leadership experience in fostering student success, supporting innovation and entrepreneurism among the faculty and staff, and creating inclusive educational environments. With her passion for creative expression and her knowledge of how people learn, she is a terrific match for the School of the Arts and Communication and for TCNJ."
Barnett earned her BA from Barnard College and her PhD from Emory University. She began her academic career as a professor of English and African American Studies at the University of South Carolina. Prior to joining La Salle, she held leadership positions at Trinity Washington University (dean of the College of Arts and Sciences), Temple University (associate vice provost and director of the Teaching and Learning Center), and Princeton University (associate director of the McGraw Center for Teaching and Learning).
"Recruiting a new dean requires the engagement of the entire college community, and I am grateful to all those who participated throughout the comprehensive search," said Osborn. "I especially want to thank the 10 faculty, staff, and student members of the search committee, led by Kathryn Jervis, dean of the School of Business. The committee's dedication and commitment to a thoughtful, comprehensive, and inclusive process led to this successful outcome."
---