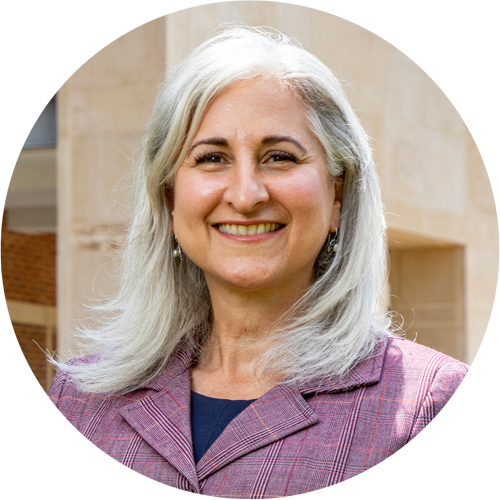 Pamela Barnett
Dean
E)
barnettp@tcnj.edu
P) 609-771-2278
Dr. Barnett joined TCNJ as the dean of the School of the Arts and Communication in July 2023. Prior to TCNJ, Dr. Barnett served as dean of the School of Arts and Sciences at La Salle University in Philadelphia, overseeing the development of a range of new 4+1 and master's programs as well as stackable certificates and undergraduate majors and minors. She led her school to increase student access to High Impact Practices such as mentored undergraduate research, community based learning, internships and global study. Prior to joining La Salle, she held leadership positions at Trinity Washington University (dean of the College of Arts and Sciences), Temple University (associate vice provost and director of the Teaching and Learning Center), and Princeton University (associate director of the McGraw Center for Teaching and Learning). She began her faculty career as a professor of English and African American Studies at the University of South Carolina. Her writing and speaking focus on transformative teaching practices and advancing diversity, equity and inclusion in higher education. Dr. Barnett earned her BA from Barnard College and her PhD from Emory University.
---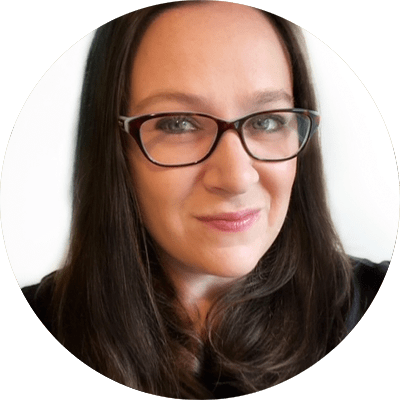 ---
Meaghan Resta
Communication, Marketing and Outreach Specialist
E)
restam@tcnj.edu
P)
609-771-2065
Meaghan joined The College of New Jersey in November 2019. In her current role, Meaghan is responsible for managing all aspects of communications, marketing and outreach for the School of the Arts and Communication. A marketing and communications professional with more than 15 years of experience, Meaghan has worked in both private and public higher education settings. Prior to joining TCNJ, she served as the director of publications and special projects at Stockton University, overseeing the redesign of several publications and co-leading the development of admissions marketing materials and creative content for the university's brand awareness campaign. She earned a BA in Journalism with a minor in English from The Pennsylvania State University where she was a staff writer and beat editor for The Daily Collegian and member of Volé, the Penn State Ballet Club; and a MA in Organizational Leadership with a concentration in Higher Education from Rider University.
---
Kate McGonigle
Assistant to the Dean and Operations Coordinator
E)
mcgonigk@tcnj.edu
P)
609-771-2278
Kate joined The College of New Jersey in September 2022, with 10 years' experience in arts administration in higher education. In her role at the School of the Arts and Communication, Kate manages all daily administrative and financial functions of the Dean's Office, and works with departments to assist on hiring, purchasing, and planning school wide events. Prior to joining TCNJ, Kate served as the Department Administrator for Rutgers Community Arts, a non-credit pre-college and adult arts education program at Mason Gross School of the Arts, Rutgers University.  Before embarking on a career in higher education, Kate held positions in corporate event planning and municipal government, as well as artists' studios and galleries.  She has a BA in Art History with a minor in Film Studies from Rutgers College.
---
Dean's Staff
Rich Kroth
Director of Operations, Center for the Arts
E)
kroth@tcnj.edu
P)
609-771-2065
Rich has served as Director of Operations, TCNJ Center for the Arts since 2003, overseeing a strong team, operations, event production, technical support, budgets, planning, and audience services. In his free time, he served as a freelance Theatrical Sound Designer for Wagner College Theatre for 20 seasons.  Prior to that, Rich served as Technical Director for the TCNJ Department of Music for 10 years, supporting performances, recording services, and production. He thrives at the intersection of the arts and technology, finding creative solutions to problems, and when collaborating in live event production. Numerous volunteer and service positions over the years include serving as an elected member of Borough Council for three terms, and as a member of the board of a local Waldorf school for three terms. Rich is a graduate of Lebanon Valley College and holds a Music Degree with a Major in Sound Recording Technology.
---
---
---
Brett Ratner
AIMM Makerspace Specialist
E)
ratnerb1@tcnj.edu
P)
609-575-9365
Brett joined The College of New Jersey in August of 2016, most recently serving as the AIMM Makerspace Specialist. He is currently responsible for managing, running, and maintaining our school's Makerspace. He runs the day-to-day operation, safety training, weekly workshops, and the social media accounts for TCNJ_Makerspace. Brett received a BA in Interactive Multimedia with a minor in Computer Science and a Master of Education in Integrative STEM. As an adjunct faculty member in the school, Brett teaches a variety of courses from Digital Media to courses that are offered in the Makerspace. He has incorporated his teaching pedagogy he learned from his master's program to better teach students how to use the wide variety of Makerspace tools and technologies.