We share your passion for connecting people and building community through the power of human expression. In art, music, and media, find your voice at the School of the Arts and Communication. All of our academic programs teach marketable skills while fostering creativity and critical thinking through intensive, immersive learning guided by inspirational faculty mentors.
» View full list of majors, minors, and interdisciplinary programs
Art and Art History
Find the creative inspiration—and build a practical foundation—for life in the arts. Align your studies with your interest: art education, art history and visual culture, or visual arts. Master your craft, while learning to think critically about visual culture, under the guidance of faculty mentors. The program emphasizes immersive learning, from scholarly research and student teaching to artmaking and exhibitions.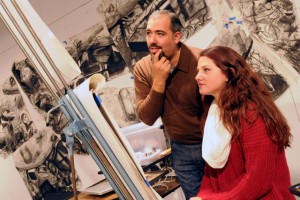 Visual Arts Foundation
Choose a visual arts major for strong core courses taught by renowned artist-teachers.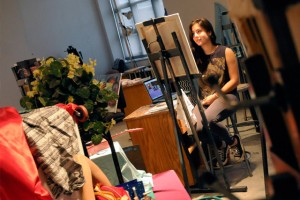 Great Spaces
Create, contemplate, and curate art. Great spaces—like our expansive AIMM Building—spark great work.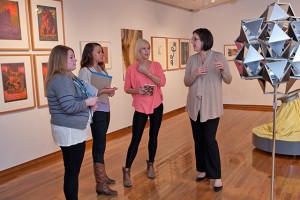 Global Perspectives
Cultivate a worldview with travel-study, an international faculty, and the NYC and Philly art scenes.
Communication Studies
Match your message to your medium at TCNJ. Choose from several specializations integrating deep conceptual knowledge with strong practical experience, through close collaboration with faculty mentors who are scholars, creators, and innovators. Our students master technical skills while learning to think critically about the way messages are created, conveyed, and consumed in modern society.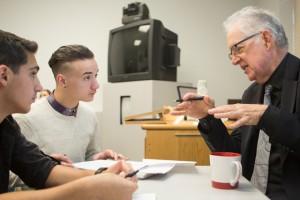 National Leader
Student achievement makes us the #1 undergraduate communication studies program in the nation.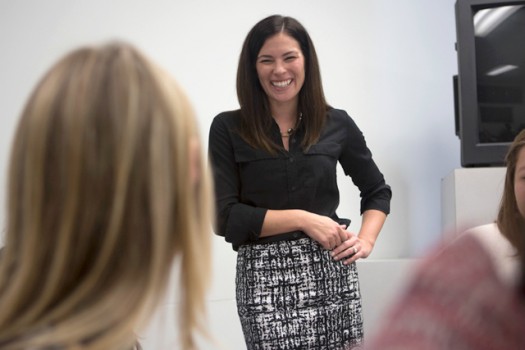 Distinguished Faculty
From papers to film screenings, students produce professional work guided by faculty mentors.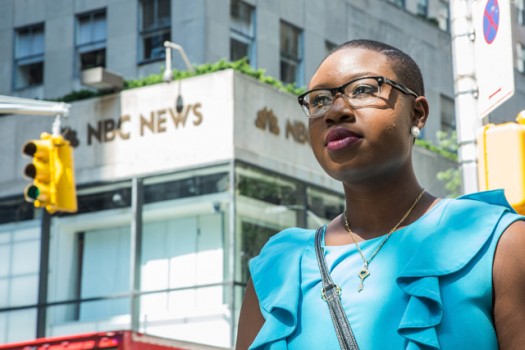 Pathways to Success
Leverage skills, knowledge, and experience into prime spots in media, business, public service, and more.
Design and Creative Technology
One peek, day or night, into the creative shop that is the U-Lab and you see it—we're plugged into the ideas and technologies that are transforming our culture: animations, mobile applications, video games, interactive music, and more. Our students merge diverse talents across many disciplines with a shared passion for creating interactive multimedia projects that empower, entertain, and educate.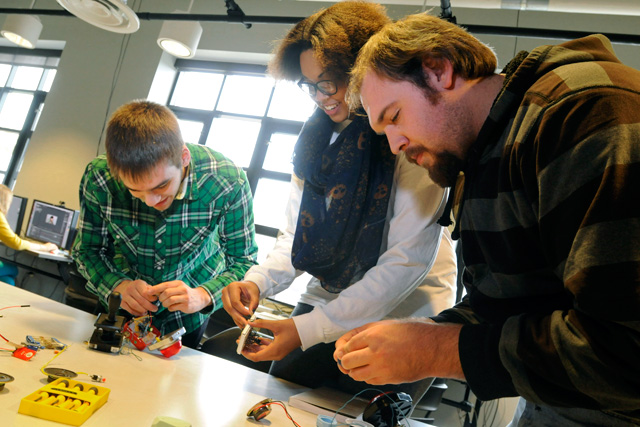 Purposeful Learning
Be a creative force for community change, developing and delivering original projects for local clients.
Journalism and Professional Writing
Forge a future around your passion for the written word, on paper or in pixels, in formats from multimedia to magazines, from podcasts to corporate communications. Our students learn to write with power and panache, and then ply their craft in campus media and must-have internships. The result? They graduate with the portfolio of polished clips expected of even entry-level hires.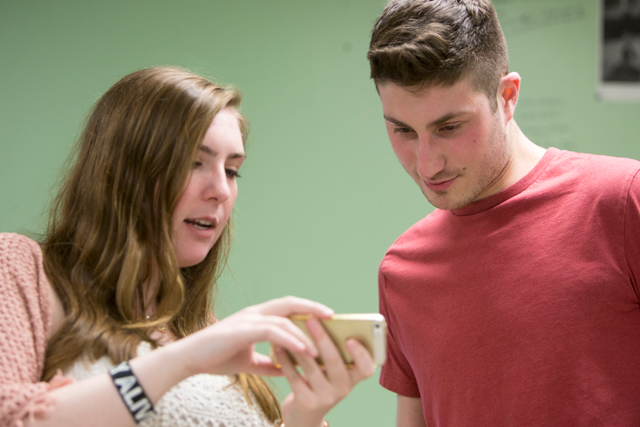 You've Got Our Attention
Extensive personal attention—from workshop-size classes to close faculty mentorship—support your success.
Music
Study music in an academically rich program, grounded in the liberal arts and elevated by inspiring artistry and a sense of camaraderie. Ours is a supportive community of artist-scholars, integrating scholarship with musicianship and extensive performance opportunities. Three bachelor's degree programs support a variety of careers, including performance and K–12 music teacher certification.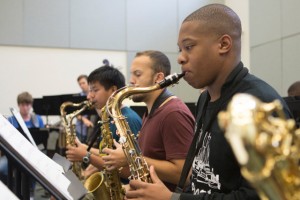 Rigorous Music Study
Grow as a musician—in classes, ensembles, and private lessons—mentored by artist-teachers.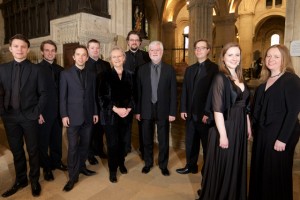 Outside Opportunity
Connect with professional spheres: perform at big-name venues, present at scholarly conferences, and more.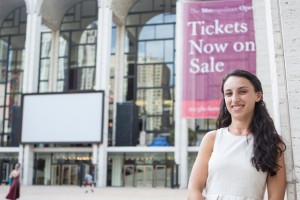 Future Success
From performing to teaching, from music law to music therapy, graduates succeed in an array of professions.