TCNJ offers a vibrant and growing theatre community dedicated to innovative, meaningful storytelling. Whether you are a student interested in opportunities on or backstage, or a patron of the arts, we invite you to discover the theatre at TCNJ! Learn more about our theatre organizations and our theatre minor.
TCNJ Lyric Theatre
Lyric Theatre is an academic program in which students study the work of a musical theatre composer, take a master class with the composer, and perform a revue of the composer's greatest works with a Broadway performer.  Lyric Theatre has collaborated with legends including Andrew Lippa, Jeanine Tesori, Jason Robert Brown, Kate Baldwin, and Joshua Henry!  Contact Professor Nathan Brewer to audition at any time: brewern@tcnj.edu
Fall 2023 Show: Broadway Open Mic Night 
Saturday, November 11 
Don Evans Black Box
Spring 2024 Show: A Jason Robert Brown Celebration 
Wednesday, April 10
Kendall Hall Main Stage Theater
Connect with us! Instagram |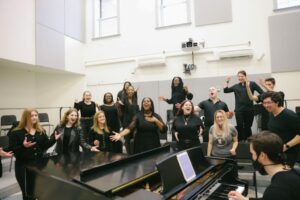 ---
All College Theatre (ACT)
ACT is an entirely student-run club for students of all majors interested in acting, directing, and working behind the scenes of straight plays.
Fall 2023 Show: Birthday Candles
September 28-30 
Don Evans Black Box Theater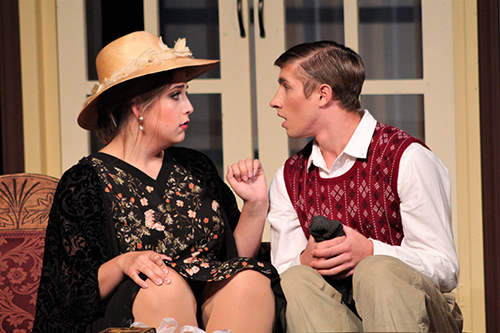 ---
TCNJ Musical Theatre (TMT)
TMT, one of The College of New Jersey's sources for musical theatre entertainment, is entirely student-run. TMT stages two full productions every year and holds smaller cabaret performances in addition to these full-scale shows.
Fall 2023 Show: Into the Woods
November 1-4
Don Evans Black Box Theater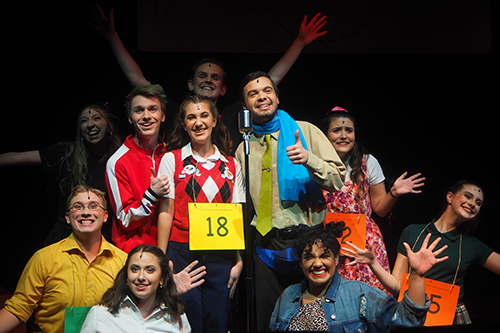 ---
Shakespeare '70
Shakespeare '70, in its 50th year, is one of central New Jersey's premier non-professional theater companies. Performing at TCNJ and at MCCC's Kelsey Theater, the company celebrates the great works of both classical and contemporary playwrights.
Fall 2023 Show: Julius Caesar
October 18-22
Don Evans Black Box Theater
Spring 2024 Show: The Minutes
March 20-24
Don Evans Black Box Theater
Watch the Video: S70's 23/24 Season, In Discussion
Watch the Video: Working in the Don Evans Black Box
---
"The audience at TCNJ is a great audience because these students are really curious. They are really thoughtful and if you show them something interesting and worth interacting with, they have a lot to say about it." – Curt Foxworth, director of Julius Caesar