Victoria Giardina '21, a journalism and professional writing major with minors in communication studies and interactive multimedia, spent her 2020 fall semester interning with CNN Underscored— the e-commerce platform for CNN.com.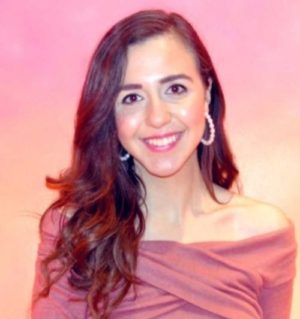 During her time interning with CNN Underscored, Giardina says she was able to work on and accomplish various tasks. An average day on the job consisted of working on the publication's newsletter, uploading articles to their content management system, and working on search engine optimization. Giardina was also able to pitch and write her own product roundups for the publication. 
"It was really fun to work with lifestyle content because it's something that's relatable to everyone," says Giardina. "The amount I was able to learn at CNN Underscored in two to three months was unimaginable. It was definitely by far one of my favorite internships."
Giardina is an accomplished student with an extensive resume. In 2019, she interned with "The Dr. Oz Show" in New York City. This past summer she interned remotely for WebMd and began her journey with CNN Underscored at the start of the fall semester.
"The biggest takeaway from interning with CNN was learning how important it is to be creative and follow your own path, while keeping in mind that it's equally as important to be strategic," says Giardina. 
After putting in hours of hard work, Giardina's dedication is proving to pay off. She recently accepted a Buying Guides Fellowship position with Business Insider and is eager to continue working with e-commerce for the esteemed site.
Although interning remotely has had its challenges, Giardina continues to keep a positive attitude in both her professional and personal life. Her passion can be seen so clearly though her work and her drive has led her to the outstanding success she deserves. 
"Even though this past year has been a very busy time, I didn't want those few months to go by without me contributing as a writer," says Giardina. "Working remotely has taught me how to continue to motivate myself."
— Sara Petrozziello '21