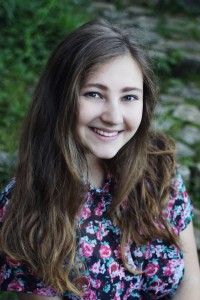 Name: Sarah Ratner
Hometown: Tenafly, NJ
Major: Bachelors of Fine Arts with a Concentration in Lens-Based Arts, Marketing Minor
Graduation Year: May 2017
Organization Involvement: WTSR- Social Media Director and Darkroom Photo Technician
Website: www.sarahratner.com
How did you first become interested in Photography?
When I was in middle school, I was really interested in conceptual photography. I started following the Flickr community, becoming inspired by images posted, and learning more about the process from comments and online conversation. That challenged me to evolve and grow my photography skills. I started a 52-week challenge where I would take a conceptual photo once a week and edit it in Photoshop. Through this, I was forced to think as creatively as possible, use props effectively and develop and fine-tune my editing skills.
My inspiration has shifted over the years. When I was younger, I was inspired by fashion magazines- I would rip out pages and hang them on my walls so I could see them all the time. In high school, I was able to branch out and take art classes at the Fashion Institute of Technology and The School of Visual Arts because my high school didn't offer everything I was interested in. From my experiences, I was able to have a full portfolio by the time I applied and enrolled at TCNJ. I had my first professional photography job when I was a senior in high school. I do everything from portraits to headshots to family shoots, engagements and even weddings.
Who has been your greatest influence or supporter throughout your journey at TCNJ?
That's so tough…everybody! All of my teachers are so supportive. Professor Anita Allyn has constantly been so encouraging and helpful. She has a tremendous amount of support for all of her students and I'm grateful for her guidance.
What memory at TCNJ has been important to you?
Sometimes it's just the little things that are the most memorable. Times when my friends and I would stay up until 3AM watching movies and working on our projects together. Just the laughter and the energy that comes out of those moments make for wonderful memories.
What was your study abroad opportunity like?
London was amazing. I studied at The University of Westminster in the fall of 2014. That city has become a second home to me. While I was there, I had the opportunity to work for The Style Line's A Girl Abroad Series. I submitted proposals for potential features, conducted interviews, wrote posts about my time living in London and supplemented posts with photography I took during travels. You can actually see my images and stories at: http://thestyleline.com/author/sarahratner/
I love to travel and I am planning to study abroad in Japan, in the spring 2016. 
Tell us about the experience of being at New York Fashion Week and some of the other key experiences that you have had during your time at TCNJ.
The creator and CEO of The Style Line actually connected me with a photographer she knew and had previously worked with, concerning an opportunity with New York Fashion Week. I became that photographer's assistant for NYFW and we were worked with Tresemme, Maybelline, and brands like ICB and Michael Kors. There were a couple of days where I would need to be up and out of bed by 4am, to make it to the 7am call time, to get makeup shots backstage. One of my main jobs was to select and edit the images that my boss shot so they could be sent right away to the clients. Everything was so fast paced and exciting. I was able meet some great people who I hope I will be able to work with in the future.
What are you up to this semester?
I'm currently completing a remote internship for a company called Global Lives. It is similar to Humans of New York but in video format, created by collaborators from all around the world. It's a pretty amazing organization. They build immersive video installations and host film screenings at museums, schools, and public spaces. I'm in charge of curating materials, social media, and general outreach and communications.
Wow. You're pretty busy. Tell us about your various publications.
I have two photos that were selected for Italian Vogue Online. That was such an incredible experience. My photography is also published in The Adroit Journal, Get Inspired Magazine, Lost Freedom Magazine, Golden Age Magazine, and SPAN Magazine.
What are your future plans?
I'm really lucky, I knew what I wanted to do really early on. I want to find a balance between social media and photography. I want to be a Creative Director at an organization, which I don't think is that far off or improbable.
What advice do you have for other students majoring in Lens-Based Arts or prospective Lens-Based students?
Never stop being inspired by everything- use the things in your daily life for inspiration but also seek it out. Be interested. Be inspired. And finally, outreach and networking are huge!
What is your favorite TV show? Friends
Movie? Boyhood
Book? The Goldfinch
What are your hobbies? I like to write and I read a lot. I love to travel, hike, and camp, as well.
Food? I am a vegetarian and I love East Sushi in Ewing, particularly the General Tso's Tofu.
If you could have any super power, what would it be? It would have to be time travel!