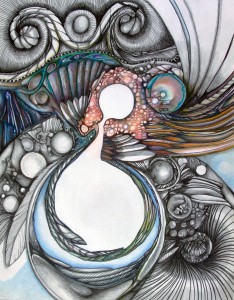 The Art Gallery at TCNJ is very pleased to present the 2014 Alumni Art Exhibition to showcase the exemplary, innovative artwork of the College's graduates. The exhibition opening reception is Wednesday, September 3, from 5:00 to 7:00 p.m. and the show will be on view through October 9. All Art Gallery exhibitions and programs are free and open to the public.
The 30 alumni artists in the exhibition are Bonnie Berkowitz, Rocky Canonica, Kevin Carr, Al Compoly, Elizabeth Connor, Eileen Conte, Keith Cosby, Lisa Czernikowski, Natalie DiSantis, Amy Hurley Heath, Elisa Hirvonen, Amanda Kamen, Jess Lauren Lipton, Kyle LoPinto, Roxi Marsen, Teri McCans, Michelle Nugent, Katie Petrillo, Erica Engfer Pizza, Bill Plank, Helene Plank, Michael Pyrdsa, Gabe Randazzo, Rachel Razza, Cody Rounds, Josh Sender, Frank Sung, Loriana Takacs, Saima Yousuf, and Grace Zambelli. The exhibition includes art in all media—drawings, prints, paintings, sculptures, videos, mixed media works, and an interactive installation. The artists in the show represent classes from the 1970s all the way up to graduates in 2014.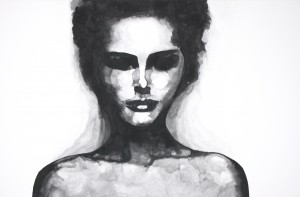 The exhibition juror has been Sara Reisman, director of New York City's Percent for Art program, which commissions permanent artworks for new and renovated city-owned spaces, both indoors and outdoors. Reisman's extensive knowledge of contemporary art and experience as an independent curator enabled a thoughtful and careful review of the many excellent submissions for the exhibition. She has also been the 2011 critic-in-residence at Art Omi, an international visual artist residency in upstate New York, and in 2013, she received the Marica Vilcek Curatorial Fellow from the Foundation for a Civil Society.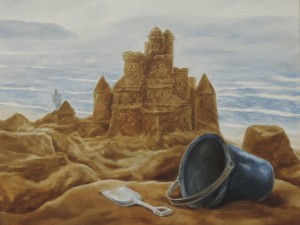 TCNJ Art Gallery is located in the Art and Interactive Multimedia Building (AIMM) on the campus at 2000 Pennington Road in Ewing. Gallery hours are Tuesdays, Wednesdays, and Thursdays from 12:00 until 7:00, and Sundays from 1:00 until 3:00.  For more information about exhibitions and programs and for directions and parking, visit tcnj.edu/artgallery or call 609-771-2633. TCNJ's exhibitions are supported in part by the Mercer County Cultural and Heritage Commission, through funding from the Mercer County Board of Chosen Freeholders and the New Jersey Sate Council on the Arts/Department of State, a partner agency of the National Endowment for the Arts.