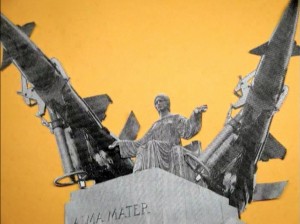 The College of New Jersey is pleased to present Video Cubano, an exhibition of 22 videos created by Cuban artists during the past ten years, many of which have never before been presented to an audience in the United States. The exhibition, which will be on view in TCNJ's Art Gallery from October 23 through December 15, is a project of The 8th Floor, a private exhibition and event space in New York City established to promote cultural and philanthropic initiatives. Video Cubano is curated by Rachel Perera Weingeist, Senior Advisor to the Shelley & Donald Rubin Foundation. As collectors of Cuban art, Mr. and Mrs. Rubin are dedicated to providing opportunities for artists, as well as preserving the rich culture of the island.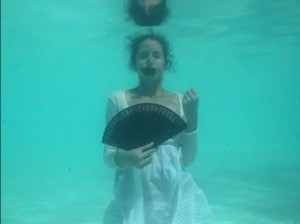 The artworks presented in Video Cubano explore a dynamic worldview through a lens of Cuban culture. Artist in the exhibition include: Jeosviel Abstengo-Chaviano, Analia Amaya, Alexandre Arrechea, Adonis Flores, Amilkar Feria Flores, Luis Garciga, Ricardo Miguel Hernandez, Hamlet Lavastida, Ernesto Leal, Glenda León, Duniesky Martín, Geandy Pavόn, Sandra Ramos, Javier Castro Rivera, Lázaro Saavedra, José Toirac, and Yoxi Velázquez.
The works by these artists, many of whom were born in the 1970s and 80s, present a complex kaleidescope of the cultural, social, and political life in contemporary Cuba. Many videos examine particular aspects of daily life in Cuba, including the cityscape, baseball, ballet, political propaganada, and the miliatry, while other videos explore universal themes of identity, self-imagery, perseverance, and survival.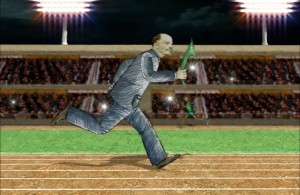 Immediately prior to the exhibition opening on Wednesday, October 23, from 4:00 to 5:00 p.m., curator Rachel Perera Weingeist will present her talk on video and contemporary art in Cuba, "Frames of Cuba." Traveling throughout the island, she has had the opportunity to engage with a dynamic community of artists.  Three years ago, Video Cubano began as an experiment to engage with artists who rarely have the opportunity to exhibit their work outside of Cuba and who have traditionally been excluded from publicly funded exhibitions due to US sanctions. Beginning as an open call for video art, Video Cubano inaugurated in 2010 at The 8th Floor and subsequently toured the country. This iteration of Video Cubano is enhanced by new works by recent graduates of the esteemed Instituto Superior del Arte (ISA) and world-reknown artists such as José Toirac and Sandra Ramos. Weingeist's conversation will focus on the evolution of the project, working primarily with Cuban artists in Cuba, and how video art as an accessible medium relates to her work fostering cross-cultural dialogue.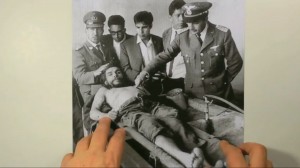 In addition, on October 23, there will be a special one-night presentation of Jose Toirac's 2005 video and installation Requiem, a work based on films from October 10, 1967 in Vallegrande, Bolivia of the slain body of Che Guevara. As Toirac explains, Requiem "proposes a suspension in the excessive commercial and ideological exploitation of the image of Che, including the frequent use of his image in the work of artists."
On Friday, November 8, from 11:30 a.m. to 12:20 p.m. artist Geandy Pavon will lecture on Vanitas: The Political Still Life. Born in Cuba and educated at the Escuela Nacional de Artes Plásticas, Pavón currently lives in New Jersey. As he has explained, "For me the iconography produced by political history automatically becomes a vanitas, a still life. Politics translated into propaganda in the form of an image always ends up becoming a ruin. As an artist I am interested in this state of decay of the political image." Pavón's talk will be presented in Mayo Concert Hall in TCNJ's Music Building as part of the Center for the Art's Brown Bag lecture series.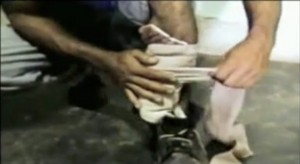 TCNJ Art Gallery is located in the Arts and Interactive Multimedia Building (AIMM) on the campus at 2000 Pennington Road in Ewing.  The gallery is open to the public free of charge Tuesdays, Wednesdays, and Thursdays from 12:00 until 7:00, and Sundays from 1:00 until 3:00.  For more information about exhibitions and programs at the TCNJ Art Gallery and for directions and parking, visit tcnj.edu/artgallery or call 609-771-2633.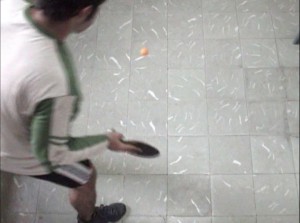 The Art Gallery is extremely grateful for the continued support and assistance of Shelley and Donald Rubin, who made possible the presentation of Video Cubano at TCNJ. Prior to Video Cubano, the Rubins generously lent the exhibition Goddess, Lion, Peasant, Priest: Modern and Contemporary Art from the Shelley and Donald Rubin Private Collection to the College. Exhibitions at TCNJ are also funded in part by the Mercer County Cultural and Heritage Commission through funding from the Mercer County Board of Chosen Freeholders and the New Jersey State Council on the Arts/Department of State, a partner agency of the National Endowment for the Arts.