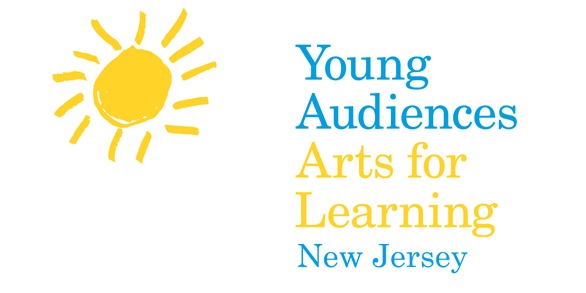 [PRINCETON, NJ, AUG 1] – Young Audiences New Jersey, the state's leading arts-in-education organization, is now accepting applications for The Emerging Artists Creativity Hub (EACH).  EACH is a ten-week arts intensive program for teenagers, ages 13-17, who exhibit a dedicated interest and talent in the arts.  In partnership with The College of New Jersey (TCNJ), workshops will be held on Saturdays in the Art and Interactive Multimedia Building                                                                                           on the College's Ewing campus.
In its second year, the program offers teenaged visual and performing artists, from diverse economic and social backgrounds, a transformative arts education experience.  Young artists study and work with multiple art forms and professional teaching artists from Young Audiences' roster.  EACH encourages students to take creative risks and explore their lives as inspiration for their work.
The goal of EACH is to help young people acquire knowledge, understanding, and skills in the arts.  Students will create individual artworks and collaborate with their fellow students on group projects.  Students will also have the opportunity to experience great works of art by visiting cultural institutions like the American Museum of Natural History and Grounds for Sculpture.  The program culminates in an Emerging Artists Showcase that is free and open to the public.
Applications are due September 14th, with auditions to be held on Saturday, September 22nd.  Space is limited and scholarships are available.  Interested applicants may call toll-free to 866-500-9265 or email anicolai@yanj.org.  More information may be found on Young Audiences New Jersey's official website at www.yanj.org.
The Emerging Artists Creativity Hub is made possible in part by funding from the Geraldine R. Dodge Foundation, and the ongoing support of the School of the Arts and Communication at The College of New Jersey.
###
About Young Audiences New Jersey
Each year, Young Audiences' professional artists inspire nearly 500,000 school children, with artist residencies and assembly performances in 700 schools across New Jersey and Eastern Pennsylvania.  Its diverse arts education programs connect children to their creativity, world cultures, and humanity.  By working with children and encouraging family involvement, Young Audiences enriches the cultural life of New Jersey's communities.
Located in Princeton, Young Audiences New Jersey is one of the 31 nationwide affiliates that together constitute Young Audiences, Inc. – the country's foremost arts education provider and recipient of the National Medal of Arts.
About the School of the Arts and Communication at The College of New Jersey
As one of TCNJ's seven schools, the School of the Arts and Communication offers a creatively stimulating and intellectually challenging environment and through its Center for the Arts serves the regional arts community as an advocate and champion for the arts.