A smaller world, and a wider worldview: The demands of our global economy increasingly call for an international education. Studying abroad teaches you to transition easily across cultures while understanding issues on a global scale—valuable skills that are sure to impress employers. Better still, you emerge more confident, more independent, more open to new ideas and experiences.
At the School of the Arts and Communication, we believe our students—already curious about the world and their role in it—are ideal candidates to study abroad. Our own faculty-led programs are a great option, integrating short-term travel with high-impact study. Open to other adventures? Arlotto Family Center for Global Engagement can guide you to the study abroad opportunity (among dozens of choices!) that's right for you.
Landmark Series: Art & Art History Around the World
Experience the world's landmark cultures, with your professor as your guide and your classmates by your side. The arts serve as a window into your host country's cultural identity in this series of travel-study courses, sponsored by the art and art history department. Studying contemporary art in Cuba? You might visit artists' studios, meet with museum curators, and craft your own handmade book in an artisan-led workshop. Studying regional cultures across Spain? You might write a paper comparing the grand Renaissance-influenced architecture of Madrid with the colorful Catalonian-inspired streetscapes of Barcelona. The Landmark Series is a great introduction to world culture—and world travel!
Quick Information
Three-week, for-credit travel-study courses led by faculty
Offered twice yearly, with winter and spring options
Revolving destinations, including Greece, Turkey, and Spain; Rome, Paris, and London
Open to all students (including first-year students); no prerequisites, language requirements, or GPA restrictions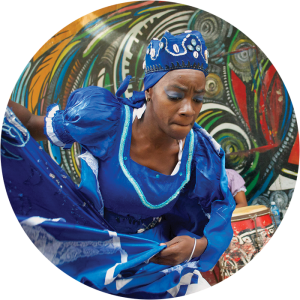 ---
Durban, South Africa: Educating by Entertaining
From telenovelas in Peru to radio plays in Nepal, developing nations are increasingly using entertainment education to inform and empower vulnerable populations. Experience this health communication strategy at work on a community level in an overseas internship led by John C. Pollock, professor of communication studies. Travel in the province of KwaZulu-Natal, studying the impact of AIDS and gender violence on South African communities and learning how long-held cultural traditions of song, dance, and drama as well as modern media such as TV, radio, and digital platforms are being leveraged to combat these crises. Use your new understanding to practice entertainment education in local schools and other community settings, leading students in skits and role-playing games that boost self-worth while imparting life-saving knowledge.
Quick Information
Three-week, for-credit summer internship
Offered with an optional but recommended advanced student-faculty research course, "Health Communication, Development, and Social Change"
Students synthesize new knowledge and experience by writing a major public policy research paper on a South African community health issue
Open to all majors, while particularly relevant to students concentrating in health communication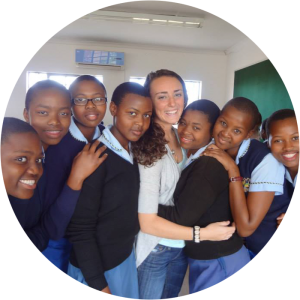 ---
Arlotto Family Center for Global Engagement
Eager to explore new countries and cultures? You've come to the right place. About 30% of each TCNJ graduating class travels overseas, making us #1 in New Jersey and #33 in the nation for student involvement in study abroad. Your partner in this life-changing adventure is the Arlotto Family Center for Global Engagement, a one-stop shop for everything study abroad. No matter how many (or how few!) stamps are in your passport, our experienced staff advisers will work with you individually, answering all your questions and making sure your study abroad dream becomes reality.
So Many Options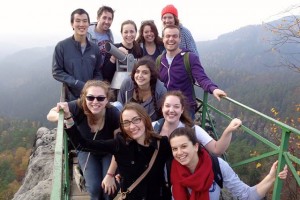 Short term, full year, or in between? Study abroad, international internship, or overseas service? The challenge is choosing!
So Many Locations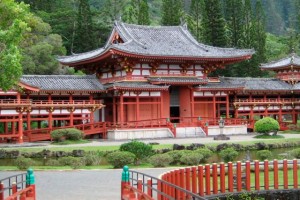 From France to Fiji, from Japan to Tajikistan, there's sure to be a destination that matches your academic interests and career goals.
So Get Started!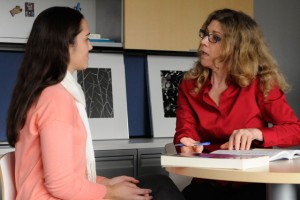 Attend one of our weekly Study Abroad 101 sessions. Or schedule an appointment with a personal adviser. We're here to help!