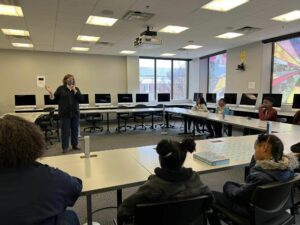 Professor Teresa Nakra initially got the idea to create IMM 470 – Designing Music for Wellness during the pandemic. She was inspired by a needed collaboration between students at The College of New Jersey and Robert Wood Johnson University Hospital. The School of the Arts and Communication's faculty and students contributed by designing innovative online music therapy experiences for cancer patients. 
Nakra's class has since gone through several changes and now takes a more general approach to wellness. Students explore research on the relationship between music and emotional, mental and physical wellness and implement a project that allows them to achieve first-hand experience. 
Nakra incorporates skills across disciplines; animation, coding, music production, icons, and website design. "I want them to incorporate real research into their design," shared Nakra. "Practical, tangible skills are specific to the projects they will be working on."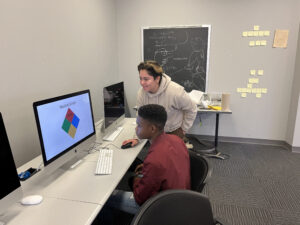 This semester, students are working on several exciting projects including music design for wellness websites, a digital sound sketching app, increasing laughter for comedy performances with music, and creating a matching game for kids that uses music samples instead of pictures. 
"The primary thing that I want my students to learn is that in the design process, regardless of what you're making, you are designing for other people," said Nakra. She emphasizes that wellness design should be specific to the needs of the community. 
While reflecting on the course, Nakra said, "Each student project contributes something unique to the whole, and it is one of the joys of teaching in this program."
-Kelly Stephens '23