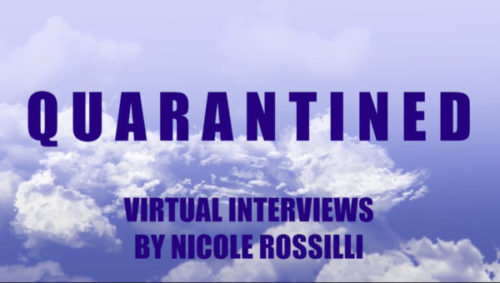 The sudden shock of the coronavirus pandemic put a halt to everything and anything everywhere around the world. People's lives, jobs, schools, and daily activities came to a halt as the pandemic took over, canceling everything in its path almost immediately. 
For one TCNJ graduating senior this was detrimental, as this meant she would have to restart her entire senior project from square one. Nicole Rossilli '20, who recently received a bachelor's degree in Communication Studies with a specialization in Radio, Television, and Film, started her senior project at the beginning of the spring semester with a team of two other students. 
What was supposed to be a narrated film that portrayed the emotions of depression turned into a video of Rossilli virtually interviewing 40 individuals telling their stories of how the coronavirus directly affected them. 
By conducting quick interviews and showing small segments of each, Rossilli explained that she created a short video with the intention that "…it will give people something to watch and relate to so they all know that they aren't the only ones going through this."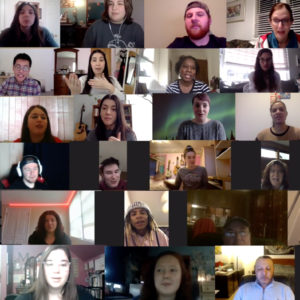 The video titled "Quarantined: Virtual Interviews" features a range of participants including those who have been working at home, self-quarantining, and essential workers to even those who have lost their jobs and last semester of college "on campus." 
"I was fortunate enough to get a wide variety of people," Rossilli said. "I think that helped a lot too, because it brought in the perspective of the whole piece, it didn't just focus on one type of job."
Susan Ryan, associate professor of Communication Studies, served as Rossilli's faculty advisor for the senior practicum project.
"I was impressed by the scope of the interviews and that she got 40 people to participate in a very short period of time," Ryan said.
Rossilli said that though she did not know what to expect or how people would react to the project, she felt fortunate to have gotten the responses that she did. 
"I didn't know how people were going to react when I was talking to them about it, I didn't know if they were going to come off really upset or be really emotional," Rossilli said. "I just told people going into it to just tell me what's going on, tell me your story, just let me know what you're doing, because I feel like people will be able to relate to it." 
Since graduation, Rossilli has continued her  role as a senior director of marketing at a recruiting firm, but is also seeking new job opportunities in marketing, advertisement, and social media management. 
– Gabriella Lucci '20