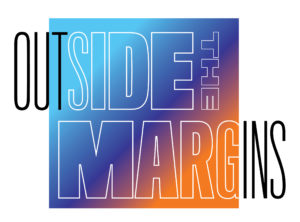 TCNJ's Graphic Design program has launched OUTSIDE THE MARGINS, a virtual exhibition of work of senior graphic design students. The exhibition includes design work from 23 undergraduate designers completing a BFA in graphic design.
The exhibition includes designs from: 
Sabrina Arauz • Pawl Bednarski • Brian Case • Marina Cardona • Michael Capobianco • Camilo Chaj • Shaniqua Dawes • Juliet Depalma • Laura Feliz • Cassady Fudali • Eduardo Galvan • Michelle Manhire • Tara Mccormack • Emily McNally • Ellie Meiklejohn • McKayla Newsome • Daniel Migliaccio •  Samantha Perry • Julia Pometti • Anthony Rogalny • Esther Sung • Rachel Walker • Sara Weingartner
OUTSIDE THE MARGINS expresses our power to break free from the formal constraints of design. Good design starts with a solid technical foundation. Great design is created when you push outside the margins. The show will consist of multidisciplinary works of print and web design, showcasing our skills in user experience/user interface (UX/UI), motion graphics, packaging, printmaking, branding, identity systems and more. 
View the exhibition at outsidethemargins2020.com. The website will include biographies, sample works, and a portfolio website from each designer.