Following Jesus Christ Superstar, one of their most popular performances yet, TCNJ Lyric Theatre is bringing The Race, a new theatre performance, to campus this semester on Wednesday, March 11 and Thursday, March 12 at 8 p.m. in the Don Evans Black Box Theater. The Race, by Sojourner Theatre Company, is an interactive theatre piece that allows the performers and audience a chance to explore the question, "What does leadership mean today?"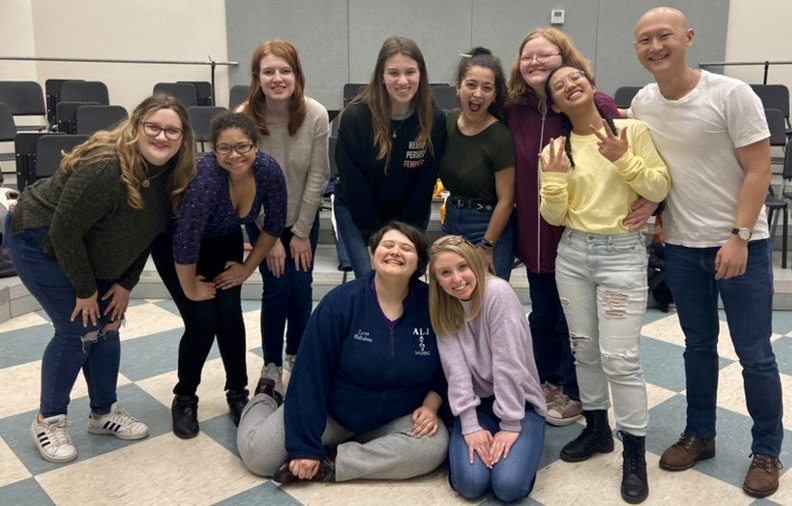 The show is an exploration of how and why we choose our leaders. It is a fast-paced, 90-minute opportunity to put party aside and just think about: what do we want? The piece asks us to speak from our seats to the question of authenticity in public life, to what we hear these days from those seeking our votes. And, more crucially, what we don't.
"To me, The Race strips debate out of politics and promotes self-reflection. The show is about getting people to think about why politics are important," said Amy Schroeder, a special education/elementary education and English double major and cast member.
Being a cast member of this production has impacted the students involved and their perceptions of politics today. 
"The Race has helped me understand the feeling of validation that comes with making your voice heard, in addition to the power behind united voices," explained Teresa Folan '23, an early childhood and special education major."I am frustrated that powerful voices with messages worth sharing are being silenced."
TCNJ Lyric Theatre is a course open to all majors at The College of New Jersey. Tara Mild '21, an elementary education and English major, explains, "TCNJ Lyric Theatre focuses on tough subjects and brings light to them through performance. The stage is a powerful platform to speak to people and Lyric Theatre always finds a way to create a conversation on critical topics." 
Learn more about TCNJ Lyric Theatre and purchase tickets for The Race.
— Casey Hendrickson '20