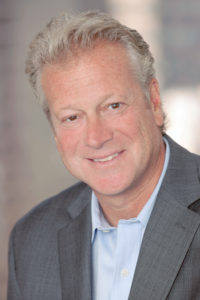 Andy Polansky is Chief Executive Officer of Weber Shandwick, a leading global communications and marketing solutions firm with offices in 79 cities across a network extending to 129 cities around the world.
Come listen to this distinguished graduate of TCNJ talk about his journey from the classroom to the Boardroom and how what he has learned can be of value to TCNJ students today. How does a good liberal arts education prepare us for a competitive job market?
A leader in the public relations and marketing service industries, Andy has delivered outstanding results for hundreds of companies around the globe. Under his direction, Weber Shandwick was twice named to the prestigious Advertising Age Agency A-List and most recently featured as an A-List "Standout" Agency in 2017 and 2018. Andy received the prestigious Plank Center for Leadership in Public Relations' Milestones in Mentoring Award in recognition of his people-centric leadership and long-standing personal commitment to diversity and inclusion.
Andy holds a Bachelor of Arts degree from The College of New Jersey (TCNJ) and sits on the TCNJ Foundation Board of Directors.
This is a compelling hour of thoughtful discussion with one of the most distinguished business leaders of our time.
Event Details:
May 1
Alumni Lecture Series:
Andy Polansky '83
Communication Studies, Chief Executive Officer of Weber Shandwick
Mildred and Ernest E. Mayo Concert Hall
4:00 – 5:30PM