On Wednesday, May 4, 2016, the Department of Art & Art History Senior BFA Exhibition will open in the AIMM Building. An opening reception for the Senior BFA Exhibition and the Graphic Design Portfolio Review will be held on Saturday, May 14, 1:00-4:00PM.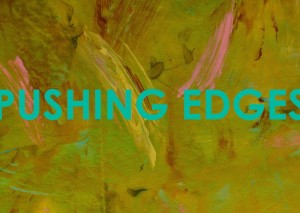 TCNJ BFA Senior Exhibition: Pushing Edges
Dates: May 4 – May 20, 2016
Reception: May 14, 1:00-4:00PM
Location: TCNJ Art Gallery
PUSHING EDGES is an exhibition created by seven women artists investigating notions of identity, politics, and conceptions of art. The totality of work challenges boundaries set from traditional artistic mediums.  While some pieces whisper with intimacy, others shout with a raging scream, engulfing the space with a unique dialogue. The work narrates personal and societal histories, social expectations, and a little sex in between…
Each artist will speak about their work on Wednesday, May 4,1:00-3:00PM in the TCNJ Art Gallery.
"Weight" is a performance by Amanda Intili. She walks on cinder block shoes as a metaphor for the weight of social expectations.
Performance dates:
May 4: 12:45PM in front of AIMM
May 14: 2:00PM in the AIMM courtyard
May 20: 10:30AM in front of AIMM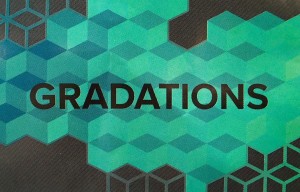 Senior Graphic Design Portfolio Review: Gradations
Reception and Portfolio Review: May 14, 1:00-4:00PM
Location: TCNJ Art Gallery
Seventeen graphic designers present their individual portfolios in "Gradations"—a showcase of their selected works, presented for the first time in a professional setting. The Review will be held in Spaces 114, 116, 125 in the Art & Interactive Multimedia Building.