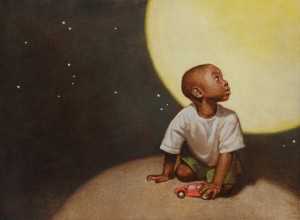 TCNJ's fall exhibition, Visual Voyage: Exploring the Media and Styles of Award Winning Children's Book Illustrators, showcases more than 50 works of art by renowned picture book artists, including Mary Azarian, Eric Carle, Floyd Cooper, Gérard DuBois, Trina Schart Hyman, Steve Jenkins, Leo Lionni, Ted Lewin, E. B. Lewis, Emily Arnold McCully, Brian Pinkney, Jerry Pinkney, Peggy Rathmann, Jan Reynolds, Faith Ringgold, William Steig, Duncan Tonatiuh, Chris Van Allsburg, David Wisniewski, and Paul O. Zelinsky. On view from October 22 through December 14, the exhibition and all related programs are free and open to the public.The 20 artists included in Visual Voyage are internationally known and represent the highest caliber of children's book illustrators reflected in the number of whom have been awarded Caldecott Medals and Honor Medals; Coretta Scott King Medals and Honor Medals, Pura Belpré Medals and Honor Medals, plus a myriad of other awards too numerous to list.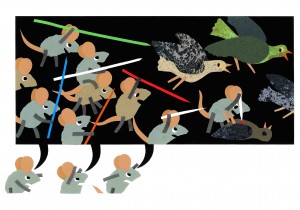 The exhibition presents the diversity of media and styles that these award-winning illustrators use in their picture book art.  The guidelines for the Caldecott Medal, the top prize for an American illustrator, state that illustrations in a picture book must be appropriate, flow seamlessly, and work together with the text. An illustrator's style and medium must complement the story, i.e., must complete the story and not fight it, overwhelm it, or denigrate it. The exhibition features illustrations that are realistic, surrealist, impressionist, expressionist, and naïve. Watercolors, oils, acrylics, collages, prints, drawings, and photographs are a few ways in which the illustrators in the exhibition bring stories to life.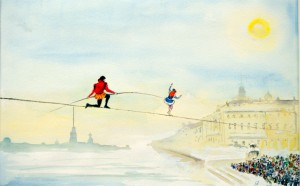 Curator of the exhibition is Dr. Deborah Thompson, Associate Professor of Elementary and Early Childhood Education at TCNJ. A Visual Voyage is accompanied by a fully illustrated catalogue with a scholarly essay by Dr. Barbara Kiefer, the Charlotte S. Huck Professor of Children's Literature at The Ohio State University.
Related programs include a lecture by Dr. Nick Clark, Chief Curator of the Eric Carle Museum of Picture Book Art, who will speak about Invention and Appropriation in 20th-century Picture Book Art on Wednesday, October 22, at 4:00 p.m. in the Art and Interactive Multimedia (AIMM) Building, Room 125. His talk is immediately prior to the exhibition opening on October 22 from 5:00 to 7:00 p.m. On Friday, November 7, at 12:30 p.m., Caldecott Award winner E. B. Lewis will talk about his career as an artist and illustrator.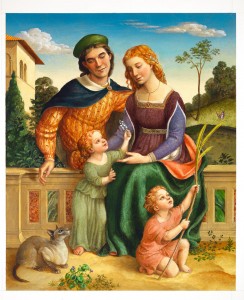 TCNJ Art Gallery is located in the AIMM Building on the campus at 2000 Pennington Road in Ewing. Gallery hours are Tuesdays, Wednesdays, and Thursdays from 12:00 until 7:00, and Sundays from 1:00 until 3:00.  For more information about exhibitions and programs and for directions and parking, visit tcnj.edu/artgallery or call 609-771-2633. TCNJ's exhibitions are supported in part by the Mercer County Cultural and Heritage Commission, through funding from the Mercer County Board of Chosen Freeholders and the New Jersey Sate Council on the Arts/Department of State, a partner agency of the National Endowment for the Arts. Additional funding for the lectures has been provided by TCNJ's School of Education