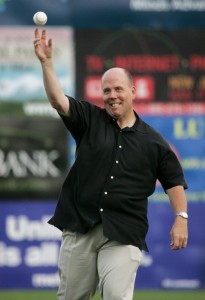 Tom McCarthy is living the dream, a dream that took root 20 years ago when he was hired by the Trenton Thunder as director of public relations — a position that included announcing their games on radio.
These days you can hear his voice as TV's play-by-play announcer for the Philadelphia Phillies. A 1990 graduate of The College of New Jersey (then Trenton State), McCarthy was brought in on the ground floor in 1993, a year before the Detroit Tigers' Double-A team began play in Trenton.
Click here for full story.