Name: Perry Goldman
Hometown: South Brunswick(original), Haddon Heights(current)
Major(s)/Minors(s): Double major: Communication Studies (Interpersonal) and Interactive Multimedia
Graduation Year: 2017
How did you first become interested in pursuing both IMM and Communication Studies?
When I left TCNJ in 1997 to join the Army, I was a Communication Studies major. The college was a different place back then; Loser Hall was a new building, there was no IMM/Art building, and the library was still in Roscoe West hall. The world was a different place, too; there was no Google or Wikipedia. We had computer labs, but the internet was vast, unexplored territory; Yahoo was still new, and was the world's only search engine, but that didn't show up until 1995. If you wanted to see what was out there, you'd go to a computer lab and walk around peeking over peoples' shoulders and try to remember the URL for what they were looking at.
Even though my Communication Studies background helped me become the best at what I did in the Army, I always wished I had more knowledge about computer programming, because there is a severe shortage of computer programmers and I want to open a school where I can train up new programmers in a kind of accelerated "boot camp". IMM will help me get there faster, and there are other uses for what we're learning, such as mobile application development, cinema and film animation, computer graphics for videos, and so much more. If what we know as "Computer Science" is the traditional programming route, then "Computer Arts" would be the IMM side. I really feel at home in this major where it's all about outcome-based learning and creative problem solving.
How have your past experiences (military, internships, careers, etc) influenced your interests in IMM and Communication Studies?
I was a teacher for the US Army for 6 years, at the Intelligence Center and School at Fort Huachuca, Arizona. I moved back to NJ, and TCNJ, because I wanted to be closer to my daughter for the last few years before she went off to college, but I needed to find a new skillset in order to find work on the east coast. I originally wanted to learn computer programming in order to focus on cybersecurity, for which the pentagon has budgeted billions of dollars over the next decade. I was a government employee at the time, and chasing the mirage of "job security". Dr. Derrick Samuels, a mentor of mine from another school, informed our class that even if there is such a concept of job security in reality, that is made up of much lower-order needs on Maslow's hierarchy; if you spend your entire life chasing a paycheck, you're only thinking on the survival level. We should aim instead to create a vision of something we'd like to do, preferably something that helps the world, and find a way to get paid to actualize that vision.
I chose to take on two or three problems: The lack of entry-level computer programmers in America, the fact that a lot of college-aged kids can't afford the costs of higher education, and the fact that so many veterans returning from service are dropping out of college because they lack the structure and support systems they're accustomed to functioning in.
My daughter taught me a lot about the world she's growing up in, and how it was different from those of us who were born pre-internet. I also learned a great deal about life outside the military in the past few years from her and other younger friends of mine; racism just doesn't exist in the Army on anything other than an individual scale, because military culture gives everyone the same opportunities based on merit. The US Military has always been that way, allowing opportunities for everyone regardless of race, color, gender, or national origin. It is difficult for someone who spent their whole adult life in and around the military to understand what life is like for people from unprivileged groups in the civilian world, because there is just no applicable metaphor in the military.
I feel that it's the responsibility of anyone who disagrees with the oppression of any person because of race, class, gender, sexuality, or disability to help create a system where both opportunity and a level playing field make society equal for everyone.
I had several jobs in the military that dealt with critical thinking and cultural awareness, as well as target audience analysis and persuasion skills, but I'll sum up by saying that Human Intelligence Collection and Psychological Operations is just a practical form of the sort of thing we learn and do in Communication Studies department.
We understand you have some exciting news. Can you share a little bit about the origins of your project, what you did, and how Google has been involved? 
I do! Google is producing a short film that I wrote. Back in April, the 2014-2015 Campus MovieFest tour came to TCNJ. I fell into a group because friends of mine were looking for an actor. My team's film didn't make it to the top, but next year will be a different story. I saw another contest within Campus MovieFest called "Google Infinite Deviation", which was calling for short film ideas that would:
Showcase how computer science impacts the world around us in our everyday lives.
Make computer science more appealing and friendly to traditionally underrepresented groups in the tech industry, with a primary focus on women, LGBT, and people of color.
This was right up my alley, because it fell in with my eventual goals for starting a school, and the same target audience I want to recruit when I do get my system of schools up and running. So I came up with an action-adventure about 4 students who were diverse looked and acted nothing like the Steve Jobs/Marc Zuckerberg/Bill Gates stereotype of computer scientist. I slipped an Army veteran in there as well. Their hobbies and interests, which are driving fast cars, food blogging, playing mobile video games, and knitting, are all metaphors for how computer science surrounds us, and are also metaphors for how computer code is composed.
Not too long afterwards, I was told that my concept was chosen as a top ten finalist and I needed to rewrite it in to a standardized format: Three paragraphs, 100 words each, and include one photo per paragraph. This was the actual "deck" that would be given to Google so they could select winners. It was then that I started my GoFundMe campaign to raise travel money, and I hit my goal within a day thanks to a friend buying me a plane ticket with her frequent flyer miles, and the IMM department offering to reimburse up to a certain amount of my travel also helped with lodging and meals for six days in L.A.
Our school proved to be quite a big deal; nationwide, among 75,000 participants, Brooke Schmidt and Ian Cooley were in the top 5 for Best Director for their film "(Tri)al", and Josh Lewkowicz's group was nominated for the top 5 in Best Picture, Best Drama, Best Actor(Garrett Verdone), best production design, and actually won the award for Best Special Effects. My concept was chosen as one of the three winners.
While I was only brought on as a creative consultant to the film, because it's hard to commute to the set in L.A., I did get to meet some incredible people including Julie Anne Crommett, who is the Program Manager for Computer Science Education in Media at Google, the great mind behind programs like "Girls who code", and the former head of the Diversity program at NBC Universal.
How did you come up with the concept behind Heroes' Code Jam?
I'll start with the title:
Q: What is a Heroes' Code?
A: I don't know, but probably something you'd hear about like never giving up and never leaving your comrades behind and that kind of thing.
Q: What is a Code Jam?
A: That one I can answer: The Google Code Jam is an annual programming competition held by Google dating back to 2003. The name has been used by plenty of spin-offs and imitation competitions; even TCNJ has a similar competition called the "TCNJ Hack-a-thon".
As for the idea: I was frustrated about our film not winning, and it reminded me of the frustration I'd felt when studying computer science. I decided to channel that frustration into a story that would reach other people who had felt that way about computers. A lot of the stories I write are "fish out of water" tales, so I threw in the idea that these four students would suddenly get sucked into another universe where they'd be welcomed as "heroes", and have to use their legendary magic abilities to save what was left of humanity in that world. With a little help from some magical artifacts that can be controlled by "mystical script", the heroes will do battle with a powerful demon lord that thrives on ignorance and fear, and is hopping from world to world, hunting humans. The magical script, happens to be similar to Java or another code we use in our own world; write it in the air, and you can control attributes of things.
Although they have no confidence in their scripting skills, they're going to have to learn… and it doesn't go well until they realize that their hobbies have taught them all they need to know about coding, and they can apply by taking a much more organic and intuitive approach to programming. The Google doc of the treatment can be found here.
With that being said, after a few Google Hangouts with the production team, the story has been changed in order to fit the 5-7 minute format. It's now about a single protagonist, and much of the action has been taken out. The film title has been changed to "The Shadow", and will air with the 2015-2016 Campus MovieFest tour.
Who has been your greatest influence or supporter throughout your journey at TCNJ?
In this screenwriting venture, I have to thank Brooke Malihot (Adjunct Professor, Intro to TV Production). She had some very kind words about a television treatment I wrote last January. The assignment was to come up with an idea for a television series, but I wrote the first 9 episodes instead. She read all ten pages, and I wouldn't have had the confidence to try something like Google Infinite Deviation without her encouragement. As far as moral support, I got more than I needed from John Kuiphoff (Department Chair, IMM), Dr. Susan Ryan (The Language of Film), Dr. Keli Steuber (Communcation Studies – Interpersonal), and the great Dr. John Pollock (who taught me several Communication Studies classes back in the 90s, as well as this past semester)
What are your plans for the future?
In the near future, you can look forward to the release of a webseries we're doing called "The Space Between". The scripts are written, the pre-production is done, and we'll be filming and airing once we get back to school this fall. It's going to be an interdimensional young adult love story with a diverse and representative cast, and what we call "next-generation storytelling". Two women I've worked with before are directing the series, it stars all TCNJ people, and it will be the first of many productions we'll put out during this school year in our mission to fix what's broken in Hollywood.
Also in the near future, I'll be hopping around several Freshman seminars in both of my departments to pass on some of the 30 pages worth of notes I took at CMF and the other 20 I've taken during Google Hangouts with YouTube creator mentors over the past month.
I'll also be turning the original "Heroes' Code Jam" concept into an animated series on our YouTube channel, once I finish the side-courses I'm taking on Blender and Unity3d and Adobe After Effects. If anyone is interested in getting into the YouTube game, don't hesitate to contact me because I have tons of information from the classes I'm taking with their analysts on building and retaining an audience.
Do you have any advice for incoming or current students in the School of the Arts and Communication?
Don't try to create what you think others will like; every time you try to hit a certain genre just because you think it's popular, it is already popular, and you'll be competing with 10,000 others who came before you and have a bigger budget and more resources and experience. Instead, create the product YOU would like, and distribute that.
Get to class a few minutes early and start talking to someone about something you overheard, or their shoes, or a sticker on their laptop, or whatever. You can always fall back on the "What's your name? What's your major?" thing we all did in Welcome Week. They're all just as afraid as you are of human interaction, or worse, so make it easy for them by talking about things they like at first. Waiting outside of your advisor's office and there's someone else in the hall? Talk to them. Afraid that you're a transfer student and you're missing out on the college experience? So is every other transfer student and/or commuter, so talk to them. It gets harder and harder to meet people as a semester progresses and the homework piles up, so do it early. Those people are going to come in handy when you have a group project or something out of class that you want to do. Finally, please don't hide in your room for four years; you can do that after you graduate.
Speaking of creating things: Your class projects are just the tip of the iceberg, and will only get you a leg up on 10% of the other college graduates out there. To be better than the other 90%, you need to do projects outside of class and promote your work online. Are you a writer? Do NaNoWriMo. Are you a Radio/Television/Film production major? Do Campus MovieFest or any of the dozens of film festivals around the world. Are you a music major? Even amateur musicians with no formal training can have huge followings by posting their song covers etc. online. Are you just someone who doesn't know what they want to do? Find out what's wrong with the world, and figure out a way to get paid to fix what's broken. I'm talking to you. If you were waiting the letter from Hogwarts or Gandalf or a wardrobe or for some mysterious old guy to appear and give you a quest to save the world, I'm him. Do it.
What are your hobbies?
I have read over 1000 different manga and webcomics in my adult life. I used to be really involved with the kind of video games that have you partnering up with your friends and guild members to go slay dragons, but I just don't have time anymore. I still keep up-to-date and support crowdfunding efforts for good new games, though.
If you could have any super power, what would it be? 
This is a great question that illustrates what we learned in one of Dr. Steuber's classes: Development is a continuous process that happens across all stages of life.
My first time in college, I'd have said something about flying or turning invisible or telekinesis something fun. Nowadays, I would want the ability to grant any superpower to others, because they'd feel better about going out to fix a broken world if they had superhuman abilities. I think it's some kind of metaphor for what teachers do; they empower students with knowledge, so those students can make informed and responsible decisions in life.
---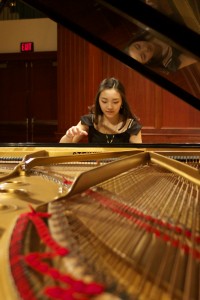 Name: Tiffany Yu
Hometown: Rockaway, NJ
Major: Biology, Music Minor
Graduation Year: May 2017
Organization Involvement: Animal Benefits Club; Animal Laboratory Assistant
How did you first become interested in pursuing both biology and piano?
When I was a kid, my mom signed me up for a few piano classes. At first I didn't really enjoy it, it was hard and even boring at times. But, as I got older, I began to appreciate it more and more. When I was in middle school, I switched teachers and my new teacher really inspired me. She was really involved in my learning and encouraged my success, which I really think helped solidify my love for the instrument. In high school, I took part in a few summer music festivals where I interacted with really intelligent and talented musicians, which helped me realize I wanted to keep playing piano in college.
I'm really interested in biology, and feel confident in selecting a science as a major. I have a deep passion for music, and I think that minoring in music is a perfect fit for me. I feel grateful that I'm able to pursue both of my interests and have the support of both the Biology Department and Department of Music in doing so.
Tell us about your various internship experiences and how they have helped you in your career development.
I'm really fortunate in my performance experiences. I have had the opportunity to play numerous times at both Carnegie Hall and the Lincoln Center. It's a little surreal! I keep thinking of all the great musicians who have played on the same stage, and I'm honored to have been a small part of the history of those great spaces. Each time I play there I always make sure to remind myself to not waste the moment, be present, and enjoy the opportunity.
At TCNJ, I have participated in two piano recitals, this spring and last spring. I have also been a guest performer during a Senior Recital, as well as in the Department of Music Showcase during Accepted Students Day. Each of these performances has allowed me to increase my confidence and have allowed me to grow both personally and professionally. I have met truly wonderful people through music, and I am quite grateful.
How has your experience been balancing being a biology student with being a dedicated pianist?
Balance is so important. I try to practice piano about an hour and a half daily. When I am particularly busy, I try to practice for at least a half hour. On top of classwork, I also work in the on campus snake lab with Dr. Reinert, which also takes some time, but it's pretty cool that I get to be a part of that.
This coming summer, I will be doing research with Dr. Murphy regarding the connection between sound and frog recognition of gender. It's funny, sound plays such an important part in life, whether I know it or not! But, yes, I have to make sure I balance my major course requirements with the requirements necessary to perform.
Who has been your greatest influence or supporter throughout your journey at TCNJ?
Absolutely my parents! My mom has been to all of my performances at TCNJ thus far and my dad was at all of them last year. They are really supportive of my ability to pursue both biology and music in college and always encourage me and support me. Dr. Kanamaru is also wonderful. She recognizes my interest in two very different areas of study, and helps me to modify my performance selections to ensure that the performances are done well. She really understands the demands of performing live, and has helped me grow professionally. Also, I have some wonderful friends in the biology department who really help me manage the demands of the program.
What memory at TCNJ has been important to you?
Good question! I think probably this most recent spring recital. I chose a particularly challenging piece to perform, Liszt's Spanish Rhapsody, and I really felt proud of my accomplishment, as well as the accomplishment of the entire studio. Everyone performed so well, which is always really encouraging.
What are your future plans?  
I plan to pursue medical school, possibly neurology. I will also continue to play piano and keep performing. I'll always love music, I don't think anything can change that!
What advice do you have for current or prospective students who are interested in pursuing programs within two different schools of study at the College?
It is most important to know that it is absolutely possible! It requires a lot of hard work and the ability to balance each of your responsibilities. Time has to be made for both programs of study but also there has to be time for yourself and time with your friends!
What is your favorite TV show? The Office
Movie?  Boyhood
Book? 1984
What are your hobbies? Piano, animal involvement, hanging out with friends
Food? Sushi
If you could have any super power, what would it be? Teleportation!
---
Name: J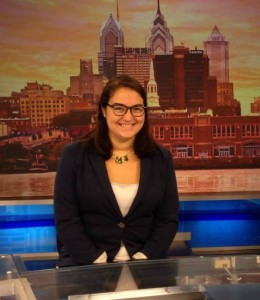 aqueline Ilkowitz
Hometown: Livingston, NJ
Major: Communication Studies: Radio, Television and Film; Minor: Interactive Multimedia
Graduation Year: May 2015
Organization Involvement: Communication Studies Student Advisory Board Co-President; Lambda Pi Eta-Communication Honor Society Vice President; Lions TV President/Station Manager
How did you first become interested in Communication Studies?
Growing up, I always had a video camera in my hand. I spent countless hours making silly spoof videos with my friends, singing along to music or making up plays. I think this was really what launched my interest in communication and, more specifically, in television production. I also really loved that a television show was capable of bringing my very diverse family together, even if it was just for 30 minutes. There was always something each of us could find in a television show that we could relate to, which brought us closer. That really is quite special.
When I was in high school, I had the opportunity to enroll in a three-week summer class at Ithaca College that focused on television and radio production. This allowed me to converse with professionals, and really opened my eyes to what television production could look like as a career. When it came time to apply for college, I was set on Communication Studies, and selected TCNJ for the small student to faculty ratio and the extracurricular opportunities that were available, such as Lions TV. At TCNJ, I was able to be hands-on, very involved, right away, which is pretty unique.
Tell us about your various internship experiences and how they have helped you in your career development.
Most recently, I was the Planning and Programming as well as a Talent and Anchor Relations Intern at CNN Headline News. I traveled to New York City twice a week, and was responsible for working on program development, pitching potential talent and guests, and monitoring social media. It was so fast-paced and frantic, and I loved it! Before that internship, I had the opportunity to intern at Comedy Central, which was awesome. I worked with two other interns to present a competitive analysis on how competitor networks were using Snapchat. I had to make this presentation at least five times and to the largest room of at least 60 people- some were even video conferenced in from LA. This experience really helped me get over my fear of public speaking, and now I feel quite confident if I have to present in front of large groups of people.
I'm also the Executive Station Manager for Lions TV, where I oversee all the projects taking place and work with the members to make sure programs are staffed and we have people covering everything that needs to be. It's certainly taught me a lot about supervising others!
Who has been your greatest influence or supporter throughout your journey at TCNJ?
Absolutely my parents, they have been so supportive and influential throughout my college experience. They have both been incredibly hard workers their entire lives, and I learned a lot through observing their work ethic and perseverance.
Aside from my family, the Radio/TV/Film faculty have been an incredible support system. Terry Byrne, Susan Ryan, and Lorna Johnson all go above and beyond to encourage me, guide me, and offer advice and wisdom. I feel that I have wonderful relationships with each of them that will continue throughout my lifetime. That's just how it is in this department, and that's how Terry, Susan, and Lorna are. It's very special.
And of course all of my friends here at TCNJ- I couldn't have asked for a better or more supportive group of people who have encouraged me to follow my dreams and work my hardest throughout these past 4 years.
What memory at TCNJ has been important to you?
Definitely watching Lions TV grow! I'm pretty proud of that. It started out as a small group, maybe eight people, and now there are over 60 members with a lot of different projects happening. Every Wednesday we film segments on music, comedy, sports, and news, which air on Lions TV (campus cable channel 17) and our YouTube channel (www.youtube.com/user/LionsTVatTCNJ). It's fun to reflect back on the past four years and see how not only the group membership has grown, but also how we as individuals and professionals have grown as well.
What are your future plans?  
This is a tough question! I'm keeping all my options open within the field of television production. I like to think that I thrive in hectic and exciting situations, so I plan on relocating to New York City after graduation. Right now, I am applying to anything that piques my interest–content strategy, planning and development, creative services, you name it!
What advice do you have for current or prospective Communication Studies students?
This is a major for very self-motivated people. No one is going to come to your room, knock on your door and ask if you want an internship. You have to be willing to put yourself out there, take chances, and take advantage of every opportunity that comes your way. If there is an alumni speaker on campus, go to it! Even if they aren't working specifically in an area you have interest in, go hear what they have to say. I guarantee that you will learn something useful. Also, join clubs and organizations that will help you reach your goals!
What is your favorite TV show? Definitely Saturday Night Live, Parks & Recreation, and Arrested Development. I have a lot in my Netflix queue!
Book? Probably Bossypants by Tina Fey.  She's funny, smart and an inspiration for any woman interested in comedy!
What are your hobbies? My work is my hobby! I really enjoy watching and learning about television. Other than that, I like to cook, read and just hang out with my friends.
Food? Cannoli. How about Vodka Rigatoni? Or both.
If you could have any super power, what would it be? Teleportation! I would love the ability to travel all around the world.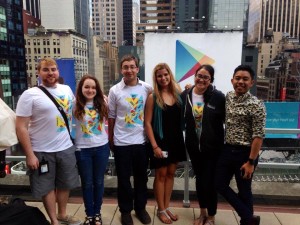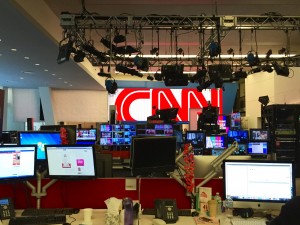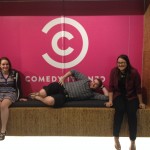 ---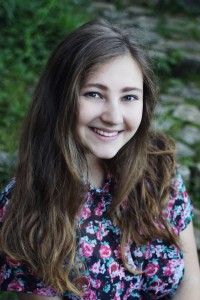 Name: Sarah Ratner
Hometown: Tenafly, NJ
Major: Bachelors of Fine Arts with a Concentration in Lens-Based Arts, Marketing Minor
Graduation Year: May 2017
Organization Involvement: WTSR- Social Media Director and Darkroom Photo Technician
Website: www.sarahratner.com
How did you first become interested in Photography?
When I was in middle school, I was really interested in conceptual photography. I started following the Flickr community, becoming inspired by images posted, and learning more about the process from comments and online conversation. That challenged me to evolve and grow my photography skills. I started a 52-week challenge where I would take a conceptual photo once a week and edit it in Photoshop. Through this, I was forced to think as creatively as possible, use props effectively and develop and fine-tune my editing skills.
My inspiration has shifted over the years. When I was younger, I was inspired by fashion magazines- I would rip out pages and hang them on my walls so I could see them all the time. In high school, I was able to branch out and take art classes at the Fashion Institute of Technology and The School of Visual Arts because my high school didn't offer everything I was interested in. From my experiences, I was able to have a full portfolio by the time I applied and enrolled at TCNJ. I had my first professional photography job when I was a senior in high school. I do everything from portraits to headshots to family shoots, engagements and even weddings.
Who has been your greatest influence or supporter throughout your journey at TCNJ?
That's so tough…everybody! All of my teachers are so supportive. Professor Anita Allyn has constantly been so encouraging and helpful. She has a tremendous amount of support for all of her students and I'm grateful for her guidance.
What memory at TCNJ has been important to you?
Sometimes it's just the little things that are the most memorable. Times when my friends and I would stay up until 3AM watching movies and working on our projects together. Just the laughter and the energy that comes out of those moments make for wonderful memories.
What was your study abroad opportunity like?
London was amazing. I studied at The University of Westminster in the fall of 2014. That city has become a second home to me. While I was there, I had the opportunity to work for The Style Line's A Girl Abroad Series. I submitted proposals for potential features, conducted interviews, wrote posts about my time living in London and supplemented posts with photography I took during travels. You can actually see my images and stories at: http://thestyleline.com/author/sarahratner/
I love to travel and I am planning to study abroad in Japan, in the spring 2016. 
Tell us about the experience of being at New York Fashion Week and some of the other key experiences that you have had during your time at TCNJ.
The creator and CEO of The Style Line actually connected me with a photographer she knew and had previously worked with, concerning an opportunity with New York Fashion Week. I became that photographer's assistant for NYFW and we were worked with Tresemme, Maybelline, and brands like ICB and Michael Kors. There were a couple of days where I would need to be up and out of bed by 4am, to make it to the 7am call time, to get makeup shots backstage. One of my main jobs was to select and edit the images that my boss shot so they could be sent right away to the clients. Everything was so fast paced and exciting. I was able meet some great people who I hope I will be able to work with in the future.
What are you up to this semester?
I'm currently completing a remote internship for a company called Global Lives. It is similar to Humans of New York but in video format, created by collaborators from all around the world. It's a pretty amazing organization. They build immersive video installations and host film screenings at museums, schools, and public spaces. I'm in charge of curating materials, social media, and general outreach and communications.
Wow. You're pretty busy. Tell us about your various publications.
I have two photos that were selected for Italian Vogue Online. That was such an incredible experience. My photography is also published in The Adroit Journal, Get Inspired Magazine, Lost Freedom Magazine, Golden Age Magazine, and SPAN Magazine.
What are your future plans?
I'm really lucky, I knew what I wanted to do really early on. I want to find a balance between social media and photography. I want to be a Creative Director at an organization, which I don't think is that far off or improbable.
What advice do you have for other students majoring in Lens-Based Arts or prospective Lens-Based students?
Never stop being inspired by everything- use the things in your daily life for inspiration but also seek it out. Be interested. Be inspired. And finally, outreach and networking are huge!
What is your favorite TV show? Friends
Movie? Boyhood
Book? The Goldfinch
What are your hobbies? I like to write and I read a lot. I love to travel, hike, and camp, as well.
Food? I am a vegetarian and I love East Sushi in Ewing, particularly the General Tso's Tofu.
If you could have any super power, what would it be? It would have to be time travel!
---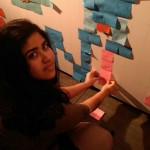 Name: Niveda Harishankar
Hometown: Chennai, India
Current Residence: Florence, NJ
Major: Interactive Multimedia with minors in Graphic Design, Digital Arts, Fine Art and Computer Science
Graduation Year: May 2016
Organization Involvement: ACM SIGGRAPH, Association for Computing Machinery (ACM)
How did you first become interested in Interactive Multimedia?
This was a very circuitous path for me. When I started at TCNJ, I was a Digital Arts major. I liked drawing and designing and thought that Digital Arts was the natural choice for a major. I made the decision to switch to IMM at the end of freshman year to experiment with more things like programming, game design, animation, and technology, in general.   I knew I was in the right place when I took Design Perspectives for Interactive Multimedia (IMM 280), which, for me, was a total game changer. It was really where things clicked and I realized that IMM was the right choice.
To me, IMM means building awesome things. I have built programs, animations, interfaces and experiences. Because the classes and the major are really interdisciplinary, I'm able to explore different aspects of my field. Recently, I have delved into front-end development which is exciting to me because it combines both my technical and design skills.
What are your thoughts on women who are interested in coding?
This is a big movement right now. Personally, I have never felt marginalized or limited in any way because of my gender, although I am becoming more aware of the lack of women in my field. I have been in situations where I am the only female in the class, but it certainly hasn't limited me. I have always felt like my voice has been heard. I hope movements like Girls Who Code can help other girls to have their voices heard as well.
 Who has been your greatest influence or supporter throughout your journey at TCNJ?
Oh my goodness, there are too many—all of them! The entire IMM and Art department has been nothing but supportive of me. Faculty members at TCNJ really take pride in their students and encourage them to succeed. Professor Ault inspired and influenced my thinking through the Design Perspectives class.  With him, I had my "ah ha" moment. Professor John Kuiphoff and Professor Kim Pearson have inspired me just as much, offering guidance inside and outside of the classroom. It would be remiss of me if I didn't mention my wonderful parents and sister who push me to do my best.
 What memory at TCNJ has been important to you?
Working in the Art and Art History and IMM offices, TCNJ Art Gallery, and TCNJ Sarnoff Collection are definitely my highlights. Being nominated as a finalist for the Employee of Year Award in the Celebration of Student Achievement was exciting for me. TCNJ is where I found my grounding and it continued to prepare me for my future work.
Tell us about the three unique projects you've worked on, Trenton Makes Campaign, Solvecity, and Moused.
The Trenton Makes Campaign was my group's main focus for IMM 280 where the classroom met the real world. We considered the complex issues that the city of Trenton was facing and how we could utilize technology to transform the community. The Trenton Makes Campaign is an initiative to bring the residents of Trenton who are "making" to the forefront. Replacing the negative image of the city with the face of residents, their businesses and their stories to reshape the narrative.
Solvecity was a project I worked on as part of an internship that I did with Professor Ault. We wanted to create a cross-platfrom reporting app that would give the people of Trenton a more efficient way to report issues, things like potholes, light bulbs that needed replacing, in their neighborhoods. The app is currently being built and the hope is that it will be ready by the end of the semester. To help promote this and make people aware, we are utilizing various organizations that already exist in Trenton.
Moused is something that I did outside of TCNJ as a freelancer. It is a native android application that allows users to connect their smartphone to a remote computer in the same network. I was the User Interface designer on the project. I used the user-centric approach that I learned while working on the Trenton Makes Campaign to improve the app's experience. Moused is in the app store now!
 What are your future plans?  How have your experiences at TCNJ prepared you for your future?
The future is here! After graduation, I plan to pursue a career as a front end developer and user experience designer. Ideally, I think a tech company or a design studio would be a great starting place. I want to learn as much as I can in the first years after college. I know a strong mentor is something I really want! I've had so many wonderful professors here at TCNJ that have really guided me that I know a mentor is important.
What advice do you have for other students majoring in IMM or prospective IMM students?
For prospective students, definitely come to an IMM open house! They are designed to give you an honest insight into what the major is and what you can do. For current and prospective students, know your professors! At TCNJ, the professors really are here to help you and answer your questions and help you in any way they can- all you have to do is reach out to them! Additionally, take advantage of internships; start looking and applying for them as soon as you can. This is an open field, get out there and see what you like and even what you don't like. These experiences help build your resume and give you more clarity for your future.
What is your favorite TV show?
Wentworth
Movie? 
Black
Book?
Harry Potter. I'm obsessed.
What are your hobbies?
I really love listening to music, Sia is my favorite artist right now. But really, coding and designing is fun for me.
If we opened your refrigerator right now, what would we see?
Authentic Indian food!
If you could have any super power, what would it be?
Invisibility, definitely!
---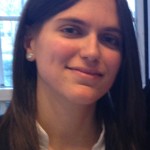 Name: Mariagrazia Buttitta
Hometown: Bagheria, Sicily, Italy
Major: Communication Studies, Public and Mass Communication Specialization
Graduation Year: 2016
Organization Involvement: Phi Kappa Phi, Golden Key, and Certified Peer Educator. Also, I will become a Lamda Pi Eta honor society member this upcoming semester.
How did you first become interested in Communication Studies?
I think I was always interested on some level, whether I knew it or not. Growing up being different from others, I learned different ways to communicate. I come from a country with a low tolerance for those who are different, and I knew when I came to America I would pursue a field that allowed me to communicate with and help others. When I first came to the US, I enrolled at Bergen County Community College. While there, I entered a speech competition on a whim and actually ended up winning. It really solidified my passions and interests. I now love public speaking and have realized that this is my fit. After that initial competition, I was contacted for talks and panels related to mental health and sharing my story and it's been evolving since then.
Tell us about some of your achievements here at TCNJ.
For me, honestly, a major achievement was being accepted into TCNJ and into the Department of Communication Studies. Having been told that I couldn't do things so many times in my life, it was such a gratifying feeling to be accepted and be here, and thrive. It was, and continues to be, a really wonderful experience. Additionally, I was so proud to have been nominated for Phi Kappa Phi Honors Society. It's a fantastic feeling when all your hard work pays off.
How have your personal challenges influenced you?
I went through much of my life not knowing what my diagnosis was. When I was 13 or 14, I came to the US, Chicago specifically, and received a diagnosis. However, it was when I was 15 that I received the correct diagnosis of Cone Dystrophy. This diagnosis and my struggle prior, has helped shaped me to who I am now. I want to educate people on disabilities and be a voice for others. The truth is, people are constantly blinded by what they see. My personal challenges have allowed me to truly appreciate the small things in life.
Who has been your greatest influence or supporter throughout your journey at TCNJ?
Of course my family and my amazing therapeutic dog Lucky, but also, many of the faculty and staff here at the College. Dr. Pollock is my advisor and he is so supportive and wonderful and always willing to listen and educate. Dr. D'Angelo, and Dr. Woodward are also fantastic, they treat me like everyone else, which is not always common. They teach great courses and give me the appropriate accommodations when necessary. I could not be more proud to be working with these intelligent doctors. Also, the Director of Disability Support Services, Meghan Sooy, Director of Disability Support Services, has been so incredible. Next, from the creative writing department the wonderful Lois Harrod and last, the staff from tutoring and counseling and psychological support services who have also been incredibly supportive.
You are one of the students with the highest GPA in the School. What's your study routine?
I try not to leave things to the very end and avoid procrastination. I feel that slow and steady is the best routine for me. It's not always easy!
What are your future plans?
I know I will pursue graduate school, at least for a master's degree. I feel like I have so many options and my opportunities are quite broad. That's still a year or two away, so I have some time to think about that some more! I am also currently writing my memoir and telling my story, I would like to have published and share with others who are facing similar challenges. I would also love to be an advocate and public speaker for those with mental illness and/or disabilities.
What advice do you have for other students majoring in Communication Studies?
Love what you do and do what you love. Find your passion and pursue it. That saying that it will never feel like a job if you are excited to wake up and do what you love is absolutely true.
What is your favorite TV show? Movie?
I love Friends! It's absolutely my favorite. And, as cheesy as it is, I really love The Notebook.
What are your hobbies?
I love to hike, especially in North Jersey where I used to live. A favorite is Bear Mountain. Hiking, for me, is a wonderful time to feel connected to where I am and who I'm with. I love spending time with my friends, and hiking is the perfect way to do so.
If we opened your refrigerator right now, what would we see?
Lots of espresso! I am an Italian girl, after all. Other than that, lots of dairy, fruit and all the ingredients to make pasta, something I can't do in my dorm room!
Who do people say your celebrity look-alike is?
Emily Deschanel, the actress from Bones, although I don't see it.
If you could have any super power, what would it be?
You know, I don't think I would want a super power. I've realized that it's one's weaknesses that truly make one strong. I wouldn't have been able to be where I am today without the challenges that I have faced and I am grateful for the adversity that taught me to be stronger each day.
---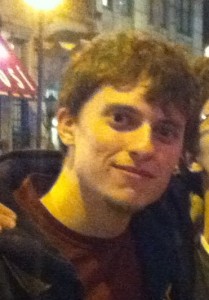 Name: Andrew Unger
Hometown: Ewing, NJ
Major: B.A. in Music
Organization Involvement: TCNJ Wind Ensemble, TCNJ Orchestra, Tutoring Center, TCNJ Brass Quintet, TCNJ Woodwind Quintet, TCNJ Chorale, School of the Arts & Communication Student Blogger

How did you first become interested in music and music performance?
I started playing horn in 4th grade – it's a bit of an unusual instrument for a young kid to pick up. I suppose I was an unusual kid. I was so excited to play, and I still feel that way today. But thinking back to when I first entered high school, I may not have been able to imagine myself studying music in college; that was really a decision I made later than most do. Throughout high school, I had the opportunity to work with some great musicians, and I had incredible teachers who helped establish my interest in music. My high school band director, Mr. Olsen, fostered my love for music and is still very supportive of me to this day.
What kinds of music influence or inspire you?
Growing up, I heard a diverse range of music that my parents would play around the house: everything from the Blind Boys of Alabama to Benjamin Britten. I distinctly remember waiting until I was home alone in high school so I could blast symphonies by Tchaikovsky and Brahms. For me, there is nothing more exciting to me than the sound of an orchestra! I listen to all kinds of music today… I'm always trying new things.
Who has been your greatest influence or supporter throughout your journey at TCNJ?
First, Dr. Heisler has been a great advocate for me during my studies at TCNJ. I was initially a Music Education major, but have since changed and will receive my BA in Music this May. The entire Music faculty is very supportive, and Dr. Heisler especially stands out for me. I can't imagine where I would be if he didn't help me make the smooth transition into the BA major, and he supported me every step of the way. Through my independent study with Dr. Heisler, I was able to build research and analytic skills that helped keep me afloat during my senior year. Musicology is like enhanced music history—it considers the effects of music from societal, historical, and cultural perspectives. Essentially, it isn't writing music but rather writing about music.
I also worked with Professor Kathryn Mehrtens, Adjunct Instructor of Music (Horn), during the summer before my freshman year at TCNJ. Actually, I had studied under her before I even enrolled, and she was a major influence in my decision to attend TCNJ. Studying under Ms. Mehrtens has been a dream come true; I've grown so much thanks to her. I'm not ready to leave! Both Dr. Heisler and Ms. Mehrtens have helped me in ways that are unfathomable, and I hope to one day be able to help and support another student in the same way.
Congratulations on your conference paper that has recently been accepted to two juried regional conferences! What has this experience been like for you and what can you tell us about the process?
Thank you. It's been quite a ride so far. At the suggestion of Dr. Heisler, I submitted my senior capstone paper entitled "Recollection, Inner Feelings, and Actuality: Exploring Text and Music in A Child of Our Time" to several universities and two regional conferences. The paper discusses composer Michael Tippett's oratorio that explores the themes of Kristallnacht. Tippett combines his music with African-American spirituals and historical texts, such as World War I poetry, to present a story in a way that we can all understand and relate to without having to experience the situation ourselves. My paper discusses how he achieved this in A Child of Our Time. For months, I was almost unanimously disregarded – I felt in over my head. Eventually, to my absolute surprise, my paper was accepted into the AMS [American Musicological Society] Mid-Atlantic Spring 2014 Meeting and the AMSGNY [American Musicological Society Greater New York] Spring 2014 Meeting. Tomorrow, I will be at Temple University for the Mid-Atlantic conference, where I will present my paper to an audience of professors and graduate students.
What have your experiences been like performing in both TCNJ and community ensembles?
The nice thing about TCNJ, as far as performance, is that there is an open atmosphere that allows for students to be able to explore and perform many different kinds of music styles. I myself have been lucky enough to play in opera pits, orchestras, chamber groups, bands, choirs and so much more. While I wouldn't call myself a natural singer, revisiting the choral ensembles this semester has been a fun challenge. This semester alone, I've been a part of performances in Boston and NYC. I don't know if I would have such varied opportunities at any other college!

What has been your favorite event or performance hosted by the School of the Arts and Communication? Why?
Before I enrolled in TCNJ, I attended the Master Class hosted by the Department of Music and led by Barry Tuckwell, a super-famous professional horn player from Australia. Ms. Mehrtens not only encouraged me to attend the class, but also got funding for me to do it. Because of her hard work, I was able to play alongside other horn players who came in from as far as Canada. This event really solidified in my mind how I would continue to progress at TCNJ as a musician.
What memory at TCNJ has been most important to you?
I've had way too many exciting experiences in the Music Department over the past few years – I couldn't possibly rank them in importance. I've loved performing chamber music because it forces you to work as a team, artistically speaking, with only a few other musicians. It's like American Gladiators, but with less skin showing. Otherwise, one memory that really stands out to me was the TCNJ Wind Ensemble's performance, Shadows, in the Spring of 2013. In most performances, a few individuals or soloists will tend to stand out, but during Shadows, I felt that we were all collectively in our element. It was an exciting atmosphere and certainly a memorable performance!
What are your future plans? Where do you see yourself in 5 years?
I will be starting a MM in Music History in the fall. I've not yet chosen a university, but I know that is the area I will be studying. After that, I hope to continue on into a doctoral program to earn a PhD in Musicology. My future plans are to make a career out of researching, studying, and writing about music. To be a professor of music history or musicology would be a dream come true.
What advice do you have for other students majoring in Music?
I've learned that a career in music doesn't start when you graduate… it begins the minute you walk into your first class or rehearsal. Remember that your classmates are your future colleagues! Always say "yes" to any opportunity that arises so you can try new things and gain new interests through different experiences. If you find yourself discouraged or frustrated with yourself, remember that a performance or grade that isn't up to other people's standards should never be connected to your own self-worth. Find your voice, be courageous, and, above all, love yourself.
What is your favorite TV show? Movie?
I'm not much of a TV guy, but I got really into Breaking Bad! My favorite movie is The Empire Strikes Back.
What's the last book you read?
Right now, I'm in the middle of I am Malala by Malala Yousafzai. Before that it was the Memoirs of Hector Berlioz.
If we opened your refrigerator right now, what would we see?
Probably what any typical college student has in their fridge! Drinks, lots of dairy, and definitely way too much Ramen!
Who do people say your celebrity look-alike is?
This is really embarrassing… but I've heard people say that I look like Tobey Maguire.
If you could have any super power, what would it be?
Who wouldn't want to fly! I think I might also like to have the ability to teleport out of situations in which I feel scared or anxious.
---
Name: Alexander Young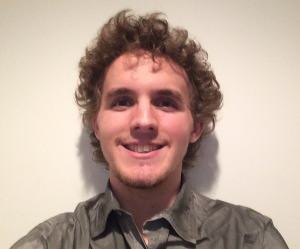 Hometown: Frenchtown, NJ
Major: Interactive Multimedia
Organization Involvement: Phi Theta Kappa member, Psi Beta member, NJ STARS Program, Certified Private Pilot
What led you to decide to major in Interactive Multimedia?
I had a friend in high school who was a programmer, and he really got me interested in the idea of game development. I've wanted to make video games ever since, so I decided to pursue a degree in Interactive Multimedia to hone my skills, make connections, and get more involved in the field of game development.
Can you tell us about your role in designing the video game "Comeback Trenton" with Habitat for Humanity of Trenton?
I worked with my peers in the IMM 370 class that focused on News Games. Our goal for the "Comeback Trenton" project was to bring awareness to issues related to homelessness and land development. In the game that we created, the player takes on the role of a land development company and is faced with real life challenges. By having people experience what is involved in land development, we hope to raise awareness of various issues and get more people in the community interested and motivated to make changes.
 What other IMM designs or collaborations have you been working on?
I just launched an app on iTunes a few days ago called Cave Vine. I used the skills I learned last semester in Professor Vanegas's IMM 120 class. I wanted to create a fun and challenging game that at the same time wouldn't be stressful for players. In Cave Vine, you fight your way to the top of a seemingly endless cave as a growing vine. Winding your way between rocks and through power ups, your goal is to achieve an ever-higher score. However, if your vine hits a rock, the game is over and the player is given the chance to seek how far they have grown. Anyone who might be interested in the game can check out the official trailer here: http://www.youtube.com/watch?v=Ahevi9hiKbk
Where does your inspiration come from?
I see things that haven't been done before, which makes me want to create games that are new, fun, and interesting that I think other people will enjoy playing. I have been really inspired by Markus Persson, the creator of the popular video game Minecraft. Another role model for me has been Elon Musk, an entrepreneur who uses technology to make the world a better place, rather than using technology to simply make the world. This concept is an important one for me, and is reflected in the IMM academic program here at TCNJ as well.
As a member of the NJ STARS program, what was it like to transition into student life at TCNJ?
I had always wanted to attend TCNJ, but I was not able to afford to do so. Through the NJ STARS program, I was able to attend Raritan Valley Community College for two years and then transfer into TCNJ. Because of this opportunity, I will be able to graduate from TCNJ with a BA in Interactive Multimedia. While I was at Raritan Valley, I took all of my core class requirements, like math and English, which has allowed me to now take the classes that I'm interested in here at TCNJ. This is my second semester at TCNJ, and I am looking forward to continuing to hone my game development skills while meeting other students and professors who share similar interests with me.
Who has been the greatest influence or supporter throughout your journey in the Arts?
My father and mother are definitely my biggest supporters. Game development isn't exactly an average career path, but my father has always supported me working with technology and video games. My mother always encouraged me to be creative and to try new things.
What memory at TCNJ has been most important to you?
My most important memory at TCNJ is definitely my first experience arriving at the college on orientation day. I was very excited to start classes, but had no idea just how awesome some of the professors would be. By having the chance to meet with the friendly and informative faculty of the  IMM curriculum I was convinced that I had made the right choice in coming to this college.
Where do you see yourself in five years?
In five years from now, I hope to be working as an independent developer of video games, or working at an organization that develops games. I also would be interested in engineering if I ever have the opportunity to study that field in the future as well. For now, I have a few new video game ideas that I am working on developing, and I am interested in creating games that are socially interactive.
What advice do you have for other students who are interested in developing video games or pursuing a degree in Interactive Multimedia?
My advice would be to seek out anyone who is already in the field and who has the skills that you yourself are interested in developing. Look to your peers to see what you can learn from them. I would also recommend putting in the effort to assignments and homework from your professors. After all, the professors only give us the vehicle to get us where we want to go, but we are the ones who have to put in the work to get there.
How did you get involved in flight and becoming a Certified Private Pilot?
When I was in 6th grade, a friend of mine got a flight simulator and I became fascinated with aviation. Seeing my interest in the game my father bought me three flight lessons, and it's been a hobby of mine ever since. By working while I attended high school, I was able to save up enough to complete all of my required flight hours allowing me to be certified as a Private Pilot at age 18.
What's your favorite movie? Book? TV show?
My favorite movie is Contact, which is based on the novel by Carl Sagan. My favorite book is Jurassic Park, though the last book I read was War of the Worlds. As for TV shows, I always enjoy watching Mythbusters.
If we opened up your fridge right now, what would we find?
I am actually a vegan, so you would probably find a lot of vegetables! You'd probably see a lot of lettuce and cucumbers.
Who do people say your celebrity look-alike is?
People sometimes say that I look like Bob Dylan.
If you could have any super power, what would it be?
The super power I would most like to have is the ability to fly.
---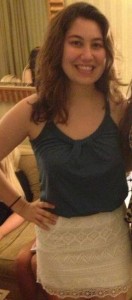 Name: Sydnee Weinbaum
Hometown: Florham Park, NJ
Major: Communication Studies
Minor: Communication Disorders
Organization Involvement: Golden Key National Honor Society (Community Service Chair), Sigma Sigma Sigma (Fundraising Chair), Bonner Center (volunteer)
Sydnee Weinbaum is a junior Communication Studies major with a minor in Communication Disorders. Sydnee currently holds an internship position at the New Jersey Council of County Colleges, serves on the executive board of the Golden Key National Honor Society as the Community Service Chair, and has a leadership role as the Fundraising Chair of Sigma Sigma Sigma. She plans to continue her education in the field of Communication Studies in graduate school, with a focus in either public relations or speech pathology.
What led you to decide to major in Communication Studies?
When I was applying to colleges, I wasn't completely sure what I wanted to study. I knew that I loved to write, and I had experience as the Features Editor of my high school's newspaper. I ultimately chose to major in Communication Studies because it is such a broad field, which has allowed me to explore my options before having to decide on a focus.
What has your experience been like as an intern at the New Jersey Council of County Colleges?
I am currently taking Professor Jacob Farbman's Strategies of Public Relations class (COM 371), and he offered students an opportunity to apply for an internship position to work with him at the New Jersey Council of County Colleges (NJCCC). I was very interested in this opportunity, as the topic of public relations was not something I knew much about in Communication Studies. My main responsibility as an intern at the NJCCC is to draft and develop press releases, which serve to educate the public about what opportunities community colleges offer, inform trustees about funding, and provide prospective high school students with information about programs and services offered through community colleges, such as the NJ STARS Program. I learned a lot about the process of drafting and revising a press release, as well as doing the research for it. My main responsibility has been to create the news release to promote the NJ C4 Initiative.

What is the NJ C4 Initiative?
The NJ C4 Initiative is an effort to increase the number of community college students completing their associate degrees and certificates so that they have the credentials they need to successfully transfer to four-year colleges and universities to earn their bachelor's degrees and enter careers that provide family-sustaining wages. The Phi Theta Kappa Honor Society has helped community college students pledge to complete their degrees and accomplish their goals to graduate through the NJ C4. I wrote the news release for this major initiative, and my work has been covered by other news sources, including the Star-Ledger, the Press of Atlantic City, the Philadelphia Inquirer, and the Daily Record. I wasn't expecting my writing to gain statewide coverage, and it's a great feeling to have my news release recognized!
Tell us about your experience as a Contributing Writer at Elegant Lifestyles Magazine.
Elegant Lifestyles Magazine is a local publication that I am involved with as a Contributing Writer. I find and visit various local boutiques and interview the owners to ask them about the latest style trends and to let readers know about what is offered in their stores. This has helped improve my journalism and communication skills, especially when encountering the challenge of talking to store owners who are not interested in being featured in the magazine.
How have your experiences, courses, and professors at TCNJ helped prepare you for working in your field?
I do feel that the courses and professors at TCNJ, especially in the Department of Communication Studies, have definitely prepared me for my internship with NJCCC. Dr. Pollock's Methods of Communication Research and Analysis course (COM 390), for example, is a very challenging class, but I learned so many different skills as a result. Being able to explore different topics within the field of Communication Studies has also been helpful in preparing me.

Who has been your greatest influence throughout college?
Professor Farbman has been a phenomenal mentor to me both in class as well as at my internship with NJCCC. I honestly had very little experience with public relations when I applied for the internship, but Professor Farbman gave me the chance to learn so much in a very hands-on environment. He's been very accommodating and supportive!
What memory at TCNJ has been most important to you?
I served as the Community Chairperson for my sorority, Sigma Sigma Sigma. For one of our volunteer initiatives, we went to the Trenton Area Soup Kitchen to help give out meals to those in need. It was eye-opening to see the struggles that people in the community are facing, and it was such a great experience to volunteer with my sorority sisters. My involvement with Sigma Sigma Sigma has really helped me come out of my shell, and has offered me many leadership and volunteer opportunities.
What are you plans for after you graduate from TCNJ?
I am interested in attending graduate school after I graduate from TCNJ next May. Communication Studies is such a broad field, and I am considering continuing my education in public relations or in speech pathology, which would incorporate my minor in Communication Disorders. I would like to go to school in Boston, and there are many great programs for speech pathology within the city.
What advice do you have for other students majoring in the Arts and Communication or thinking about applying to TCNJ?
Keep your options open! It's okay if you aren't completely sure what you want to do or study. Communication Studies is a broad major, so take advantage of exploring different topics and fields through your classes and other experiences.
What is your favorite TV show? Book?
I love watching Modern Family and Keeping up with the Kardashians. My favorite author is Jodi Picoult, and My Sister's Keeper is one of my favorite books.
If you could have one super power, what would it be?
I would like to have the ability to read other people's minds.
If we opened up your refrigerator right now, what would we find?
Probably hummus!
---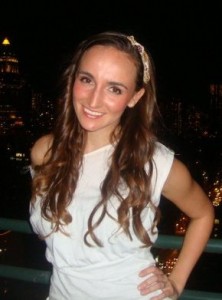 Name: Natalie Steele
Hometown: Paramus, NJ
Major: Communication Studies, Radio/TV/Film Track
Minors: Business Management and Psychology
Organization Involvement: TCNJ Ambassador, TCNJ Phonathon, TCNJ House Assistant, Lambda Pi Eta Communication Honor Society (President), Hellenic Society of TCNJ (President), Leadership Development Program, Phi Kappa Phi Honor Society, Teach for America Campus Coordinator
Natalie Steele is a senior Communication Studies major in the program's Radio/TV/Film track, with minors in Business Management and Psychology. You might have seen Natalie walking around backwards on campus while giving a tour to prospective students as a TCNJ Ambassador, you may have gotten a phone call from her as a representative of TCNJ Phonathon, or you might have even attended one of her original workshops as a Facilitator through the Leadership Development Program (LDP). Natalie hopes to continue to integrate the skills she has learned and developed through Communication Studies, Business Management, and Psychology with working with people in the future.
What led you to major in Communication Studies, specifically in the Radio/TV/Film track?
As I started to apply to colleges while in high school, I was initially undecided about my major. I was interested in applying to The College of New Jersey, and I went on the school's website to look into the different majors offered here. I read a lot about the Communication Studies program, and I was already interested in TV and Film, so I thought why not study something I already know that I like? The Communication Studies major has a really open curriculum, so from the classes I took as a freshman, I was able to gain an understanding about what it would be like to continue with the program. And after taking Dr. Ryan's Languages of Film and Television (COM 117) and then Intro to Communications Studies (COM 103), I knew that I wanted to move forward with this major and continue to work with people and develop my interpersonal skills.
In what ways do you look to combine your double minors in Business Management and Psychology with Communication Studies?
I really like to learn about the theories from all three disciplines and then make the connections between them. This brings different perspectives back to Communication Studies. My minors in Business Management and Psychology have helped me ground what I wanted to get out of my Communication Studies major as well. I think it's important to learn about yourself during your time here at TCNJ, and then use that knowledge to figure out what you want to get out of your major and the classes you take here.
How have your Communication Studies classes helped prepare you for being a workshop facilitator and presenter through the Leadership Development Program (LDP)?
The Leadership Development Program (LDP) was one of the first clubs that I joined here at TCNJ, and my experiences with this organization have made me feel more confident because my skills as a public speaker are valued. As a facilitator, I deliver original workshops to diverse audiences, and therefore I have to make a cohesive presentation based on my audience. This is one skill that I have developed in my Communication Studies classes—it's important to understand your audience, whether for a paper you're writing for your professor or a presentation you're giving for a class or in public. The different theories that I learned about in my Communication Studies classes have helped to solidify the abilities that I utilize as a facilitator.
As the President of Lambda Pi Eta, the Communications Honor Society, what can you tell us about the achievements of TCNJ's chapter?
Lambda Pi Eta is the Communications Honor Society, and it is open to both Communication Studies majors and minors. Through this organization, current students, alumni, and faculty are able to come together and network through sponsored events such as Career Day and panel discussions. Last year, I was the Vice President of Programming, and I am currently the President. This honor society really focuses on Communication Studies students coming together and making an impact together. Dr. John Pollock is the advisor, and has won "Advisor of the Year" several times. He's always very involved with Lambda Pi Eta, and very supportive of students.
You have had two internship opportunities through NBCUniversal's Casting and Media departments. What were some of your responsibilities and what were your internship experiences like?
At NBCUniversal I was offered a position as a Local Media intern, in which I had to "tag and bag" promotional clips featured during commercial breaks. This meant that I had to place markers for airing show promotions, such as "The Ellen DeGeneres Show on at 4:00pm." Because the show would have different start times for different parts of the country, I had to edit this information before I could submit it. It took a lot of organization, but it was a great experience. I also later worked as one of NBCUniversal's Casting Interns, in which I communicated with different agencies and coordinated with them to make sure that certain people and actors, most of which were child actors, were being sent over for casting.
Who has been your greatest influence or support throughout college?
So many of the professors here have supported me as faculty mentors. Freshman year, I wasn't sure about myself, but my Freshman Seminar Program professor, Dr. Slobodzian, helped me believe that I would be successful here at TCNJ. Dr. Ryan is my advisor, and she has always gone out of her way to help me and to develop our relationship as well. Professor Johnson even stopped me before Spring Break to talk to me about not only my skills, but my traits as well, which really meant a lot to me. I have also made really great connections with my on campus supervisors: Jamie Caponera, Alexis Gettings, and Ashley Morris, have all been role models for me and has helped me grow professionally and personally.
In addition, my parents are a huge influence, they always are so supportive and I feel so lucky to be their daughter! I am also extremely blessed to have a wonderful boyfriend, George Spirou, and a wonderful sister (TCNJ Freshman) Veronica Steele.
What memory at TCNJ has been most important to you?
One of my favorite memories was becoming a TCNJ Ambassador because I knew it meant that I would have the opportunity to reach out to people and use my communication skills to show my home, TCNJ. I was excited to help show prospective students why I love TCNJ so much, and explain why my experiences here have been like. I wanted people to be able to see themselves here, too. I also really enjoyed this past Homecoming because my family came to celebrate, and one of my housemates won Homecoming King! As my last Homecoming as an undergraduate student, it was the perfect moment for me to reflect on what a great decision it was to attend TCNJ with my family and friends.
What are your plans for the future after you graduate?
I am open to a lot of different things in the future, and I am just getting into the job hunt since I will be graduating this May. I have been using TCNJ's Lionslink to get my resume out there, and I plan to take every interview opportunity that comes up. I have a lot of different skill sets that I could apply to a number of different jobs. I know that I want to work with people because it really energizes me. I want to be passionate about whatever I'm doing, and focus on having a fulfilling career as my main goal.
What advice do you have for other students majoring in the Arts and Communication or thinking about applying to TCNJ?
For TCNJ students, there are so many organizations run by students that allow you to make an impact right here on campus, so try to go to as many as you can. It's a great way to make friends too, so be proactive and get involved! Don't be afraid to use the resources available here on campus, either. Go to Career Services and have your résumé reviewed, or set up a meeting with your advisor to discuss your classes or future plans. For anyone thinking about applying to TCNJ, the people here are friendly and down-to-earth, but also very driven. This is a really special college, not just because of the accolades we have received, but because students love their experience here.
---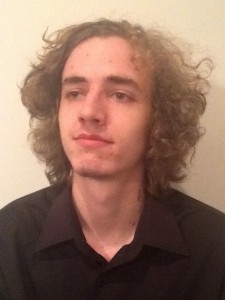 Name: Martin Bayer
Hometown: Galloway, NJ
Majors: Music and Interactive Multimedia
Organization Involvement: President and founder of the TCNJ Association for Music Production and Discussion (TCNJ AMP'D), Vice President of the Association for Computing Machinery's Special Interest Group on Computer Graphics and Interactive Techniques (TCNJ ACM SIGGRAPH).
Martin Bayer is a senior at TCNJ has double majors in Music and Interactive Multimedia. His interdisciplinary undergraduate career has allowed him to study electronic music, music composition, computer game design, and music composition for games. In fact, Martin, along with his teammates, created an award-winning computer game in just 48 hours at the 2012 Philadelphia Game Jam, a digital game-building competition! Martin plans to continue to combine his interests in music and interactive multimedia in both graduate school and future projects and collaborations.
What led you to double major in Music and Interactive Multimedia?
When I began applying to colleges, I was really looking for somewhere that would provide me with an academic career in interactive multimedia (IMM) as well as music. I was really interested in the IMM program that TCNJ offers. TCNJ also integrates art and writing as a comprehensive field with a focus on interdisciplinary studies. As for TCNJ's focus on game design, it is definitely more geared toward students who are looking to relate new and innovative ideas from different disciplines to the concepts of videogames.
A combination of the fields of music and technology seems to be up-and-coming. Can you tell us more about how these two topics relate?
Music technology is definitely an innovative field. The best way to describe it is that it's basically like a hybrid between engineering and music. One example here at TCNJ is Dr. Nakra's "Conducting Robots." Though I didn't work on this project personally, Dr. Nakra and a team of students majoring in Engineering, Music, Interactive Multimedia, and the Sciences worked on designing and building life-sized robots that actually conducted the TCNJ Orchestra in concert. This project definitely combined music and technology, which is becoming more and more popular.
What are some music and interactive multimedia projects that you have been working on?
Since it's my senior year, I've been working on my capstone projects for both of my majors. For my Interactive Multimedia capstone, I have been focusing on interactive music composition. I've created a prototype project that I am looking to continue to work on next semester. Users are able to compose non-linear music depending on how they manipulate the environment created in the prototype. For my Music capstone, I am focusing on musical theatre and combining technology with performing arts.
As the President and founder of the TCNJ Association for Music Production and Discussion, what led you to creating this organization? What topics or projects does the organization focus on?
Some other students and I had been having trouble using the recording studio on campus, so that's how we got the idea to open a studio in the space next to it. We founded the organization so students could have access to a space and equipment to do sound recordings, write music, and create remixes. Some of the other members and I have released some albums, and we've even performed live at The Rat. You can find our music online at http://tcnjampd.bandcamp.com/.
What other TCNJ organizations are you currently involved in?
I am also the Vice President the Association for Computing Machinery's Special Interest Group on Computer Graphics and Interactive Techniques (TCNJ ACM SIGGRAPH). It's an animation-focused organization that holds workshops, tutorials, and animated movie nights for students who are interested in this aspect of graphic design. Students can share their interest in computer design and collaborate on projects and ideas.
Can you tell us about the 2012 Philadelphia Game Jam competition you participated in?
The Philly Game Jam is a 48-hour digital game-building competition. It's a team competition, so I worked together with four other students and alumni on Team Kairos to compete against nine other teams from around the Northeast. We collaborated to create a 2-D puzzle-solving computer game that focused on the effects of time as a major theme. We won the "Most Innovative" and "Judges' Choice" awards, and we'll be able to register for next year's Game Jam for free.
How have your experiences at TCNJ helped prepare you for working in your field?
Being able to participate in the Philly Game Jam was an incredible experience, and performing live in The Rat was stressful but still fun. I have definitely been able to combine my interests in music and IMM as an undergraduate at TCNJ. TCNJ is also full of great role models in professors. Dr. Nakra and Professor Ault have definitely served as role models and support for me while in the program here. I also feel that TCNJ has prepared me to continue my education, and I've recently applied to several graduate schools.
Where do you see yourself in 5 years?
My next step is to go to graduate school. I've applied to several different programs, mostly in computer music composition and interactive multimedia and music technology. I see myself becoming an entrepreneur and collaborating on new and innovative projects that combine music and IMM.
What advice do you have for other students who share similar interests?
My advice is not to worry about it being a lot of work. Anyone doing this is going to be passionate about what they're working on, which makes it feel like it's not as much work as it actually is.
What is your favorite TV show? Movie? Book?
My favorite show right now is Adventure Time, and my favorite movie is Hero. The last book I read was "The Dispossessed" by Ursula K. Le Guin. It was assigned for the Honors 370 "Utopia" class with Professor Robertson, and I really enjoyed reading it.
Who do people say is your celebrity look-alike?
I usually get that I look like the guy who played Napoleon Dynamite, but I've also heard that I look like Weird Al.
If you could have any super power, what would it be?
That's a tough one…but I would have to say having some kind of foresight or being able to tell the future.
---
Name: Allison Tumminia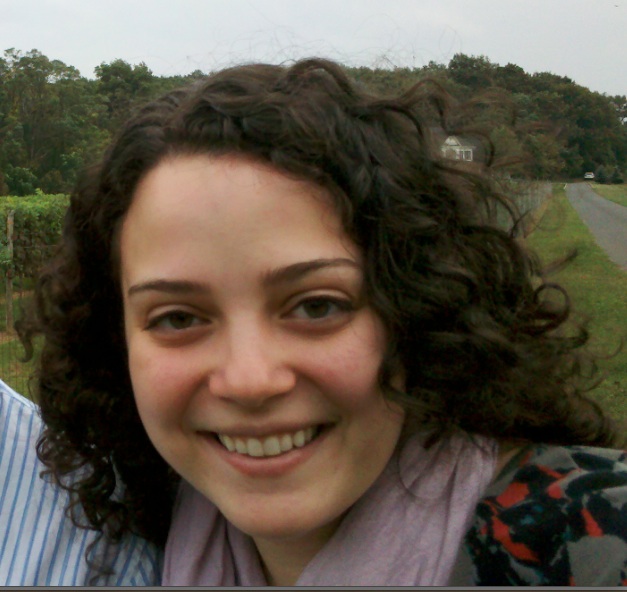 Hometown: Middletown, NJ
Major: Art Education
Minor:  Fine Arts
Organization Involvement: Mentored Undergraduate Summer Experience (MUSE), TCNJ Sculpture Studio, Kappa Pi Art Honors Society
Allison Tumminia is an Art Education major and Fine Arts minor graduating from TCNJ in December 2012. She has an active role in the art and art education communities both on and off campus. At TCNJ, Allison has working experience as an artist's assistant, sculpture studio technician, as well as a selected solo exhibitionist in The College Art Gallery. She has taught art to students of all ages in school settings, day camps, as well as art centers. Allison was also actively involved in the Mentored Undergraduate Summer Experience (MUSE) offered through TCNJ. Allison hopes to continue to incorporate both Art Education and Fine Arts in her career after graduation.
What sparked your interest in the Arts and Communication discipline?
I entered The College of New Jersey as an Open Options Culture and Society major. I became interested in teaching art, and soon changed my major to Art Education. One experience that led me to major in Art Education with a minor in Fine Arts was meeting Professor Bruce Rigby and taking his Color Theory class. During Professor Rigby's class, we studied not only the science of color, but also the psychology of it as well as how colors interact. During my student teaching, I was able to teach the basics of color theory to a group of fourth grade students, which was a great experience.
What organizations have you been involved with as an undergraduate student?
As for professional art organizations, I am a member of the Kappi Pi Art Honors Society. I also worked in TCNJ's Sculpture Studio for three years, and I just ended my work experience there at the end of the Spring 2012 semester. Some of my responsibilities included managing the shop and inventory, ensuring safe usage of all shop machinery, and assisting students in not only making their projects, but conceptualizing them as well. I would say that this experience has really helped me learn a lot about how to teach art to others, and I definitely apply these skills now as a student teacher.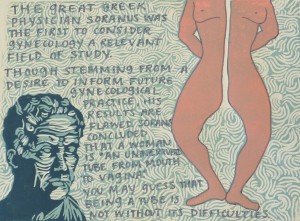 How have your experiences, classes, and professors at TCNJ helped prepare you to work in your field?
Every experience has helped develop my point-of-view as an artist and educator. Working in the TCNJ Sculpture Studio, for instance, has taught me what type of language to use in order to explain things clearly to students, as well as how to encourage them to explore their own points-of-view as artists. The professors here at TCNJ have also really helped prepare me as well. Professor Liselot van der Heijden really supported and mentored me as an aspiring artist and art educator. She emphasized the importance of the Fine Arts to me, which is one reason I now have a Fine Arts minor. I have also enjoyed working with Professor Elizabeth Mackie both in class and through the Mentored Undergraduate Summer Experience (MUSE) program here at TCNJ.
Can you tell us more about your experiences with the Mentored Undergraduate Summer Experience (MUSE) program?
MUSE is a summer program that is offered at many colleges, and is open to any student to apply and write a proposal for acceptance into the program. Students then collaborate with a faculty member on their proposed project. TCNJ is unique in that the MUSE program is not limited only to scientific research, but is open to art collaborations as well. In fact, I worked on just one of three art-related projects this past summer. I worked closely with Professor Mackie, and together we initially proposed a large-scale paper-making and book-making project with the intention of creating a large sculpture-like piece. Through Professor Mackie's affiliation with the Catagenesis exhibition at the Globe Dye Works, we added an eleven-foot wedding gown and an oversized tiara to our project as part of the exhibition.
The Catagenesis exhibition is a series of site-specific works by eleven different artists which interact with the history of Globe Dye Works. In the 1950s, many women worked in the Globe Dye Works factory, which dyed spools of threads to be used in clothing or for sewing. When a woman was engaged to be married, she would have to leave the factory to tend her husband's home. The factory workers would have a celebration for her before she left. As a wedding present, that woman was offered her choice of a pig, duck, turkey, or three pigeons to take home with her. The installation included both the gown and tiara created during MUSE, as well as a video of farm animals projected onto the full skirt of the gown. The farm sounds mix in the room with a'capella versions of songs from the time period.
What types of mediums do you work with?
I have experience working with a little of everything: prints, fiber work, performance work, and incorporating the use of clothing or other things I've constructed. Right now, I am focusing more on print-making and paper-making.
What was your first art exhibition like?
My first exhibition was Child's Play. It was a solo exhibition that I had applied to as part of the 2010 4×4 Exhibition Series at The College of New Jersey. There were 16 artists selected in total, and I was in total shock when I was told that I would be among them. I had applied with a large pool of applicants, and I couldn't believe that I had been picked.
My most recent solo exhibition was held in The College Art Gallery, and was entitled Imperfect and Primarily Female. I had already finished my Senior Thesis, and my plan had been to take the extra time to devote to this exhibition. Because of the time I dedicated to the MUSE project, I wound up only having three weeks to complete the entire exhibition! I completed ten prints, with all different layers, as well as sculpture in just three weeks. It was exciting to be one of the first two students to have a solo exhibition on campus as part of an open call for proposals. This has also been my favorite exhibition because it is a more mature version of what I was doing already up until that point.
The human body seems to be an important theme in your recent work. What led you to incorporate this into your art?
Last year, I got sick and ended up having surgery between the Fall and Spring semesters. The experience changed my views on a lot of issues regarding the human body, and is something that has given me direction in my work. I realized how out-of-touch we are with our bodies, and the misunderstandings we have of our own bodies as well as clothing. A previous work of mine, for example, shows the fruitless effort of trying to pull one's head through a knitted tube for the sake of fashion. I intended to point that idea out on purpose.
What is your career plan? Where do you see yourself in five years?
I see myself becoming certified as an art educator. I would like to find a happy medium between teaching and working on my own art, or maybe working on my own fine arts projects full-time and teaching on the side. I think I will stay in the Philadelphia area because the arts are much more community-based than, for example, New York City, which has a more competitive vibe.
What advice do you have for other Art, Art Education, and Art History students?
One of the most important things for us to do as students is become involved and make ourselves known. Networking with professors and other students is very important – nobody is an island! We all need feedback from others in order to grow, and even to get inspiration as well. There have been many times that I have sat down with a peer to brainstorm on an idea or project I had in mind, and I always found that I was able to think differently or solve a problem because of that collaboration.
What is your favorite movie? TV show? Book?
My favorite movie has always been The Sound of Music. I'm embarrassed to admit this, but my favorite shows on TV right now are The Real Housewives of New Jersey and The Middle. My favorite book is East of Eden by John Steinbeck.
What songs are your playlist right now?
Right now, I'm listening to Bruce Springsteen's new album, Wrecking Ball. I actually saw him with his family at a store a few weeks ago, but I was too scared to go up to him and say something!
---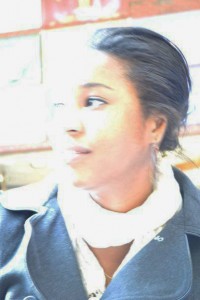 Name: Karachi "Kara" Ukaegbu
Hometown: Roselle, NJ
Major: Communication Studies – Concentration in Radio/TV/Film
Minor:  Interactive Multimedia
Organization Involvement: Student Film Union, Bonner Center for Civic and Community Engagement, Educated Leaders with Innovation and Tenacity to Evolve (E.L.I.T.E.)
Karachi "Kara" Ukaegbu is a Communication Studies major in the class of 2013 here at The College of New Jersey. With a concentration in Radio, TV, and Film and a minor in Interactive Multimedia, Kara's main interest and talent lies in film and documentary editing. Her professional experiences as a film editor include working as an editing intern for NBC Universal, Atlantic Records of Warner Music Group, and New York Women in Film and Television. Kara has also proved herself to be a leader both on and off campus: she founded the Student Film Union, served as the co-founder and coordinator of TCNJ's own Campus Organic Community Garden, and created nine short films and documentaries for the Bonner Center for Civic and Community Engagement and its partnering organizations, including the Trenton Area Soup Kitchen.
What sparked your interest in the Arts and Communication discipline?
I chose to enter the Communication Studies major because it made the most sense to me. It's where I feel that I can make the most difference. I actually began my freshman year at The College of New Jersey as an International Business major. I wound up taking a 400-level directing class with Professor Johnson, which is where I realized my passion for film. I accomplished so much during that class, and I gained a lot of self-confidence. I switched my major shortly after. Through my experiences in COM classes, I learned that I am really good at editing, I am excited to hone my craft, and that I can imagine myself in this career for the rest of my life. Truly, I am blessed to have found my passion, and look forward to whatever is next.

What was your experience with your first film like?
During the summer of my freshman year, I created short promotional films for Bonner using old footage of Bonners and their experiences. Immediately, the Director and Assistant Director loved it. Those films were my first contracted pieces of work. The best part was when two of them were screen in front of the entire Bonner group. I felt so proud of myself when I saw older Bonners that I looked up to tearing up as they reminisced about their college years through Bonner. It's amazing how through editing, I was able to tug someone's heartstrings.
Afterwards, I embarked on several personal projects. It was very rewarding to have my peers—other students whose work I really admired—tell me that they wanted to work with me after watching some of my films. That is when I knew that I wanted to continue in film as a career.
How have your experiences, classes, and professors at TCNJ helped prepare you to work in your field?
The directing class that I took freshman year was my first and favorite class, though the editing classes I have taken have led me to finding my passion for film editing. I enjoy the basic technical fundamentals and learning how to use them to showcase my own voice in my work. Professor Johnson, who is my academic advisor, has also been both a great educator and support for me, and has helped me gain confidence in my abilities. It takes a lot of courage to expose yourself to the world through your work, and the Communications Department has helped build my confidence in order to take creative risks, which has helped me develop my unique personality and professional identity.
Knowing that hard work and dedication does pay off, my best experiences within the Communications major are creating challenges and continuously proving myself. When I learned that I won the Promise of Achievement award in the COM department or hear good reviews about projects I've worked on, I feel humbled. It affirms that I am on the right track toward my future.
What has your involvement with the Bonner Center for Civic and Community Engagement been like?
I have been involved with the Bonner Center since my freshman year. Since then, I have received the annual National Leader Scholarship that focuses 300+ hours of service combating civic issues in local community. I was given a lot of responsibilities, even as a freshman, and I found confidence in myself to rise to the occasion because I knew others felt that I could handle it. One accomplishment that I am really proud of is the Campus Organic Community Garden, a 2,000 square foot garden on campus that supports the global "Green Movement" effort. That was my first major project through this organization. Essentially, we changed the infrastructure of the campus itself through developing this garden, which is not an easy thing to do. As the co-founder and coordinator of this project, it gives me great confidence to know that I made an impact on the campus itself. I'm glad to say, it is still thriving and there are plans for expansion soon!
I also produced a documentary on Joe, a patron of the Trenton Area Soup Kitchen, and the nine short films for the Bonner Center for Civic and Community Engagement. These films are used annually, from introducing 1500 TCNJ freshmen to the program to visual support in speeches made by the director, Patrick Donohue, and affiliate partners such as AmeriCorps, Youthbuild, and more.
You were selected for several unique internship positions. What can you tell us about working in the field?
I have worked as an intern for four different organizations: NBC Universal, Atlantic Records of Warner Music Group, New York Women in Film and Television, and Big M Productions, Inc. & Cowgirl Media, Inc. Through these internship opportunities, I gained invaluable experience as an editor of films, short-clips, trailers for feature-length documentaries, music videos, and award speeches.
This past summer, I interned for the New York Women in Film and Television. This organization honors noteworthy women, such as Martha Stewart and Claire Danes, especially through its involvement with the distinguished MUSE Awards and the Designing Women Awards. I began as an Administrative Intern, though my hard work and talents were recognized and my position evolved into an Editing Intern and Videographer. You'll be surprised how people notice not only the big things you do, but the small things as well! I gave 200% on every task I was given, and it really paid off. I was eventually given the responsibility to edit the archives of interviews, and through this internship I was able to network with those already working in my field.
Networking is key. Essentially, it is how I gained the privilege to move from one internship to the next. Through my paid internship with NBC Universal's Operations and Technical Services, I was able to meet the spectacular teams in broadcasting and executive management from New York and Los Angeles, including the company's CEO, Steve Burke.
What is your favorite memory at The College of New Jersey?
My favorite memory was starting the Student Film Union in the Fall 2011 semester. That year, I served as the organization's President as well, and I am currently the Treasurer now. I wanted to create an organization for students and faculty alike who are interested in film. What sticks out most to me is the first interest meeting that was held for SFU. I led the meeting myself, which alone was a lot of pressure, but I couldn't believe the turnout we got! The meeting took place in a classroom in the Social Sciences building, and it was packed with students who all shared the same interest and passion for film as myself. In the first two weeks of this semester alone, we have over 140 new students who signed up for SFU membership!
I also worked with Dr. Donald Leake, the chair of E.A.S.E, to produce the successful video pilot series that highlights TCNJ's academic departments, such as the Educational Administration and Secondary Education Department. That has been a great experience as well, and is another accomplishment at TCNJ that I am proud of.
Where does your inspiration come from?
Much of my inspiration comes from just trying to figure out life. I am driven to build a foundation for an amazing career, but I know it all starts with my hands and my ambition. No one else is going to the work for me.
My peers are inspiring too! It's a great feeling to be surrounded by incredibly talented and creative people. It energizes me. I am always encouraged to take my creative ideas to the next level because I know that we support and appreciate one another.
What is your career plan? Where do you see yourself in five years?
People always say that it's difficult to find work after graduating, especially with the economy the way it is now. But I'm passionate about film editing, and I'm not worried about finding work. In five years from now, I see myself producing TV shows for major networks. Or maybe I will even be an editor or filmmaker at an award-winning Sundance Film Festival. I know it's a high goal to set for myself, but the Communication Department at TCNJ has helped me build up the confidence in myself to make those kinds of achievements in my future.
What is your advice for other Communication Studies students?
The most important thing is to find your voice and your own character, and stick to it. Always stay open-minded, but don't sway from yourself and who you are. Take what you are doing seriously and commit to it, and invest your time in something that you truly care about. Surround yourself with people who support you and what you are doing, rather than those who may discourage you from your goals. Find ways to have others recognize your work, and always strive to be better and greater than your last accomplishment.
The faculty in the COM department care about their students. We are not new names soon to be forgotten by the end of the semester, or faded grades in last year's records. We are appreciated, and our professors take time out to invest in those who accept it. They host a wealth of history, accomplishments, and wisdom. So, it's important to take advantage—talk to them and learn inside and outside of the classroom. I am grateful for the resources that are available to me, and all students should take advantage of TCNJ and the Communications Department has to offer.