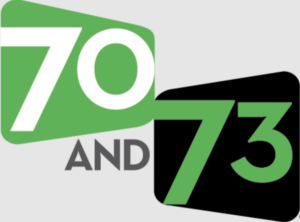 After a rewarding career at The Philadelphia Inquirer and as a senior editor in various newspaper/digital newsrooms, Adjunct Faculty Member Neil Borowski decided to build his own business and branch out of print journalism. Borowski created 70and73.com in early 2020: a digital news site that covers several suburban communities in South Jersey. 
"What immediately struck me was the deep interest in land use by our audience," said Borowski. Locals showed most concern for stories on land developers making plans before consulting a town's zoning board. "Nothing generated views and controversy as much as plans to build a Super Wawa in a community."
Borowski decided to report on each Super Wawa project thoroughly and provide a broader perspective of these convenience stores/fueling stations built into communities. His interest resulted in a continuing series about Wawas, including one story that looked at the whole Wawa phenomenon: Ever-growing Wawa: Loving them, hating them at the same time as Super Wawas roll out in the region. | News | 70and73.com
Borowski soon became interested in The New Jersey SPJ annual contest, which recognizes journalists who regularly cover the Garden State and have kept their communities informed. "I thought this was a great contest to enter. It recognizes the changing face of local journalism and that start-up news sites can be as important to their communities as the older, legacy newsrooms such as newspapers with websites."
Borowski decided to nominate the group of stories on Super Wawas because it fit so well with the theme of continuing coverage in the contest. Borowski shared thoughts on his tremendous accomplishment, "It felt fabulous to win this award, especially because we are so new!"
The College and The Department of Journalism and Professional Writing are proud to have faculty like Borowski dedicated to covering pressing issues in our local communities.
–Madison Rubino 22', M.A. in Counseling Candidate