Ted Lasso dropped on AppleTV+ on August 14, 2020 and became an instant juggernaut. The show, which stars Jason Sudeikis as the "fish-out-of-water" American football coach turned English football coach, has earned 11 Emmy awards and is the most-watched program on the platform.
Erica Kalinowski, assistant dean of the School of the Arts and Communication, and Lindsay Barndt, director of student transitions, saw beyond the entertainment value of the show and created a first-year writing seminar titled "Lasso Lessons: What Ted Teaches Us About Life and Leadership."
We talked to Erica and Lindsay, over biscuits and tea of course, to learn more about how the class came to be and what they hope students can learn about leadership from the show.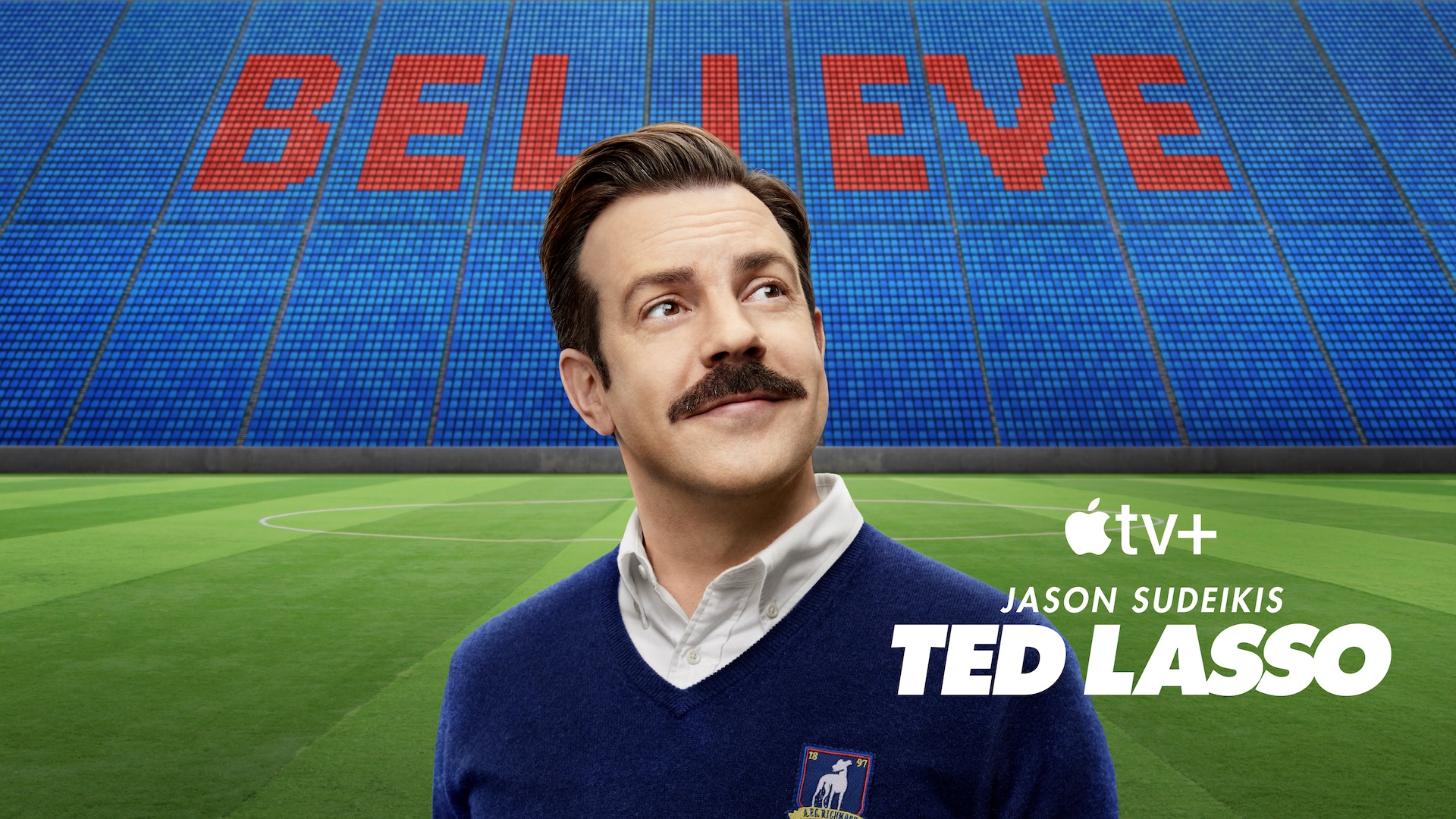 Where did the idea for this course originate?
Erica: We were chatting about teaching a class together and what that could look like. As we were going through some of the themes that made the most sense for our areas of interest and expertise, it came down to leadership and our love for shows like Ted Lasso. We had fun all summer running with the idea and planning how we wanted to frame it in terms of leadership, without the expectations that students would have seen even one episode in the series. [Editor's Note: They'll watch season one in class.]
But really, how do you create a syllabus around one specific aspect, leadership, of one specific TV show?
Lindsay: Because the concept of leadership is so multidimensional, we threw everything down on paper that we could potentially talk about, then started getting more specific. For example, group dynamics — as in a sports team — was an obvious topic we could cover. But the show also provides examples of the intersection between leadership and other topics like stereotypes, gender, failure, and emotional intelligence. We want to empower students to think about the kind of leaders they want to be, which is so applicable for a first-year cohort because they really are the next generation of leaders on our campus, and hopefully beyond.
Even with so many shows and streaming services available, Ted Lasso has risen to the top. Why do you think the show has struck a chord with so many people?
Erica: I think most people love a good underdog story. Ted also shows qualities that we don't always associate with being an effective leader: his vulnerability and being his authentic, quirky self, and trying to get these people who are skeptical to believe in him. Vulnerability was a topic that we discussed early in the class. We asked the students what they thought about when they heard that word — some of them saw it as a quality of a good leader and some saw it as a fault. So unpacking Ted Lasso's leadership is really helping students reflect on being empathetic, vulnerable, and resilient. Those are things that, as students, they can relate to.
Lindsay: There's also an element of lightness and humor that came at a time when the world really needed it. But it also shines a much-needed light on mental health. I don't know if that was part of the original plan for the show but Ted's journey in season two with [team therapist] Dr. Sharon put the negative stereotypes or stigmas — especially for men — front and center. They were some of my favorite scenes to watch.
How would you describe Ted Lasso's leadership style?
Lindsay: Ted talks the talk and walks the walk. Authenticity is at the core of who he is and I think that's something that we all look for in a good leader. Ted isn't afraid to admit when he messes up, but rather, he owns it. He's able to step back and realize it's not always about wins and losses, which is something not all coaches can do.
Erica: I like to say that for Ted, the "L's" aren't losses, they are lessons.
Do you think Ted Lasso would make a good college professor?
Lindsay: There are a lot of similarities between teaching and coaching and how you act as a leader in those roles. Sure, the content is different but so many of those skills would translate in a way that would make him a really good college professor.
What do you hope your students take away from this class?
Erica: Our focus is for our students to develop their own authentic leadership style. We aren't looking for them to mimic any particular qualities or try to be like Ted Lasso. We want them to find their own path and as first-year college students this is a good time for them to be thinking about what that might look like.
---
— Luke Sacks