A team of interactive multimedia (IMM) majors recently organized a virtual event to inspire innovation and showcase students' talents. The first official IMMovation, which ran from May 25 to June 5, was organized by Ben Spizuco '21, Nina Navazio '21, Everett Huynh '22, Wesley Pena '21 and JM Tameta '22.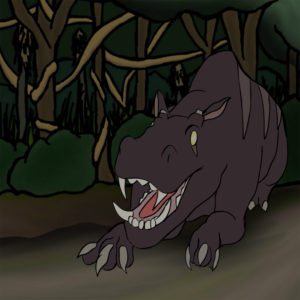 In February, interactive multimedia major Spizuco conceived the idea for IMMovation, drawing inspiration from game jam, a contest where participants try to make video games from scratch. However, IMMovation is a two-week "anything goes" jam, says Spizuco.
"I had observed the results of the 2020 Game Jam and thought an event like that with a more general scope would be cool," says Spizuco. "Interactive Multimedia covers a lot of topics and skills and it seemed like a good idea to have something to allow students to show those skills off."
The IMMovation website, put together by Navazio, features projects created by students who entered the first event in the spring.
There is no class attached to IMMovation, but it incorporates techniques taught in a variety of IMM classes. 
"It is a pure labor of love, and a means of using the skills taught by IMM in ways that, maybe, don't quite fit into the classes taught," says Spizuco.
Students created projects that involved knowledge learned from their courses, as well as their interests. For example, two students made an interactive Minecraft map called "The Curse of Dunwich."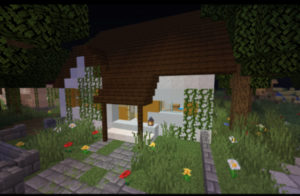 "While IMM is full of Minecraft players–professors included–and there are several game design courses, the concept of telling a story in such a unique way is so specific that there can't really be a class for it," says Spizuco.
Students interested in participating, must sign up and fill out an application that explains what their interests are and what kind of project they'd like to submit for the event. Based on these answers, the organizers pair students up based on their interests. In the first IMMovation, 20 students applied and were split into 10 groups.
"Part of IMMovation is making connections," says Spizuco, adding that student organizers plan to run future events. "IMM isn't a huge major, but that doesn't mean that everyone knows each other, so this is a way for people who don't normally work on projects together to become acquainted and make something they're both proud to call their own."
– Madison Oxx '20