By John C. Pollock
Ewing, NJ:  Like so many TCNJ communication studies majors before them, two students either majoring in or taking substantial numbers of courses in communication studies have gained admission to the nation's top-ranked professional programs in public health and public affairs.  Marc Trotochaud will attend number-one ranked public health professional school Johns Hopkins in the fall, and Taylor Hart-McGonigle will attend number-one ranked public affairs/public administration Maxwell School of Citizenship and Public Affairs at Syracuse, specializing in both public administration and international relations.
Trotoc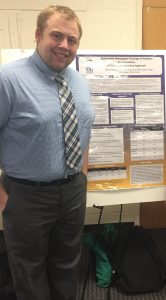 haud generated a stellar undergraduate record at TCNJ, presenting two professional student co-authored papers, one on nationwide coverage of the pediatric vaccination controversy at the annual conference of the National Communication Association, the other on cross-national coverage of coastal water contamination at the annual conference of the New Jersey Communication Association, winning the latter's "best student paper in the state" award for 2016. Both papers used  widely recognized "community structure theory" developed in courses taught by Dr. John Pollock. In addition, Marc revitalized the interdisciplinary Public Health Communication Club, helping launch TCNJ's new public health major in 2016, bringing fresh energy to an already existing student organization. Marc will be the seventh student from the communication studies department to enroll in the Johns Hopkins masters' program in public health.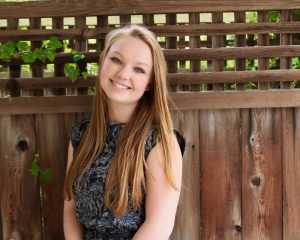 Hart-McGonigle has a vibrant record in extracurricular public affairs/international relations activities on campus, and she creatively crafted a self-designed major that integrated elements from political science, women's and gender studies, and communication studies, a program of study supervised by Dr. Pollock, who himself earned a master's in international public administration from Maxwell.  Among her many interests, Taylor was a collaborator on a book chapter with Dr. Bender about water resource management in Tanzania, was elected president of the Model United Nations team her sophomore year, is almost fluent in Arabic, and she has chosen to pursue a special two-year combined program in public affairs/international relations at the Maxwell School.  Taylor will be the 21st student sent by the communication studies department to the Maxwell School.
Since the Dept. of Communication Studies has such a consistent record sending students in public health and public affairs to what US News & World Report consistently ranks as the top-ranked graduate programs in public health and public affairs in the nation, the communication studies department is clearly a "pipeline" to graduate school success in both fields.