The School of the Arts and Communication is pleased to announce the appointment of two new, full-time, tenure track faculty members in the Departments of Art and Art History and Interactive Multimedia.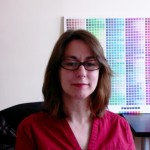 Dr. Belinda Haikes will be joining us in the fall as Assistant Professor of Visual Arts, working primarily with students in Graphic Design. Dr. Haikes brings with her a passion for technology, the environment, and how we interact with both on a daily basis. Her work focuses on how we form intimacy through digital media, and her expertise and background will strengthen the teachings of the Department and engage students in work that both conveys and influences greater societal themes.
Haikes is a conceptually driven interdisciplinary artist, designer, and writer whose work examines digital and social relationships. Her work has been included in exhibitions and screenings at the Bronx World Film Cycle, Lightworks (UK), New Museum's Flash: Light Festival, Pilottone (NY), and The Billboard Art Project (VA). Most recently, she was awarded third place in Radius 250 (VA) in 2013, and named a Digital Graffiti Award Finalist in 2012.
In addition to her teaching, Haikes currently serves as Director for the AIGA Philadelphia SPACE Gallery. She holds a PhD in Media, Art, and Text from Virginia Commonwealth University and an MFA from the Pennsylvania Academy of Fine Arts. Most recently, Haikes held the position of Assistant Professor of Interactive Design at West Chester University, and has previously taught at the University of North Carolina at Greensboro and Virginia Commonwealth University. Haikes was born in South Africa, raised in Canada, and currently resides in Philadelphia, PA.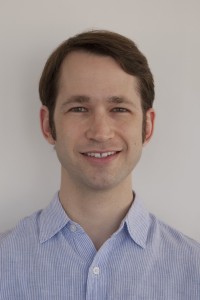 Mr. Josh Fishburn will be joining the Department of Interactive Multimedia as Assistant Professor. He comes to TCNJ from the University of Wisconsin-Whitewater where he held the position of Assistant Professor of Media Arts & Game Development in the Department of Communication. He brings with him a passion for technology, the connection between audio and visual movement in games, and the expressive power of networks in games and art. His work is demonstrated in a variety of media, from video and paper-based games to networked game installations. Mr. Fishburn's expertise and background will strengthen the teachings of the Department and engage both experienced and novice students.
Mr. Fishburn is a new media artist, game designer, and educator. His work has been shown at Plus Gallery in Denver, FILE 2008 and 2009 in São Paulo, Brazil, 8-Bit Game People in Rio de Janeiro, Brazil, Prospectives '09 in Reno, Nevada, at the UW-Whitewater's Play Expo, at the 2012 and 2013 Games+Learning+Society Conference's Art Exhibition, and at the Blank Arcade exhibition at DiGRA 2014. He holds an MFA in Electronic Media Arts Design and an MA in Digital Media Studies from the University of Denver, as well as a BS in Computer Science from the University of Illinois Urbana-Champaign. His previous teaching experience includes the University of Denver, Rocky Mountain College of Art and Design, and Metropolitan State College of Denver.
John Laughton, Dean of the School of the Arts and Communication states, "We are thrilled with the addition of these two talented faculty members. They understand and are committed to our mission, and will contribute immensely to the school."