As the weather warms up and the semester winds down, two TCNJ Communication Studies faculty are still going strong, publishing blog posts, articles, and even a new book featuring research from current Communication Studies students.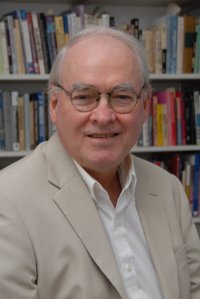 Dr. Gary Woodward, professor, rhetorician, and former Chairperson of the Department of Communication Studies runs a successful blog focusing on communication in the digital age. This past weekend, Dr. Woodward had an article featured in both the Times of Trenton and NJ.com discussing the false rivalry between humans and machine-based intelligence. In his article, he discusses if the concern regarding artificial intelligence (AI) is warranted or if human's sense of self or "emotional intelligence" is far greater than AI.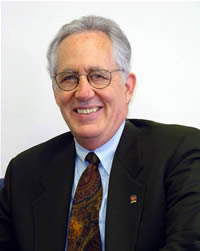 Dr. Woodward is also the author of "The Perfect Response: Studies of The Rhetorical Personality" (Lexington, 2010), "Center Stage: Media and the Staging of American Politics" (Roman and Littlefield, 2007), "The Idea of Identification" (State University of New York Press, 2003), "Perspectives on American Political Media" (Allyn and Bacon, 1997) and "Persuasive Encounters: Case Studies in Constructive Confrontation" (Praeger, 1991). Woodward is co-author (with Robert E. Denton, Jr.) of "Political Communication in America", Third Edition (Praeger, 1999), and "Persuasion and Influence in American Life, Seventh Edition" (Forthcoming, 2013).
Dr. John Pollock, professor, author, and media sociologist, published a new book earlier this April titled, "Journalism and Human Rights: How Demographics Drive Media Coverage", co-authored by students in the Communication Studies Department at TCNJ. Dr. Pollock is the author of "Tilted Mirrors: Media Alignment with Political and Social Change – a Community Structure Approach" (2007) and has edited "Media and Social Inequality: Innovations in Community Structure Research" (2013, 2014). He pursues research interests in health communication and media and human rights.
"Journalism and Human Rights: How Demographics Drive Media Coverage" is the first collection of original research to explore links between demographics and media coverage of emerging human rights issues. It covers cross-national reporting on human trafficking, HIV/AIDS, water contamination, and child labour; and same-sex marriage, Guantanamo detainee rights, immigration reform, and post-traumatic stress disorder in the United States. The research asks questions such as: What are the principal catalysts that propel rights issues into media agendas? Why do some surface more quickly than others? And how do the demographics of cross-national reporting differ from those driving multi-city US nationwide coverage of rights claims?
Dr. Morton Winston, Professor of Philosophy at TCNJ and former US Chair of Amnesty International prefaced the book, and Dr. Pollock penned the overview titled "Illuminating Human Rights: How Demographics Drive Media Coverage." The remaining eight chapters of the book uses community structure theory and innovative Media Vector content analysis to reveal three striking patterns that show how differences in female empowerment, social or economic vulnerability, and Midwestern newspaper geographic location link powerfully with variations in coverage of rights issues. The patterns connecting demographics and rights claims confirm that coverage of human rights can mirror the concerns of stakeholders and vulnerable groups, contrary to conventional assumptions that media typically serve as "guard dogs" reinforcing the interests of political and economic elites.
Student-faculty collaboration is an integral part of the Department, and students who have co-authored chapters in Dr. Pollock's book are as follows: Kelly Alexandre, Cynthia Sha, Kelsey Baier, Jessica Johnson, James Etheridge, Kelsey Zinck, Christina Santiago, Kristen Halicki, Badalamenti, Domenick Wissel, Kathleen Ward, Allura Hipper, Lauren Klein, Stefanie Gratale, Jordan Gauthier Kohn, Victoria Vales, Victoria Scarfone, Carly Koziol, Amy Wilson, Pat Flanagan, Maggie Rogers, Matthew Salvatore, Kevin Teta, Kyle Bauer, Elyse Hoekstra, Angelica Anas, Emaleigh Kaithern and Kelly Johnson.