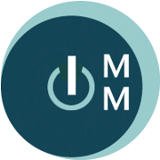 EWING, NJ—The College of New Jersey is pleased to announce it was named in the 2013 Top 100 US Schools for Animation and Game Design list by Animation Career Review (ACR). ACR is considered an industry resource for aspiring animation, design, and gaming professionals seeking info on training programs, schools and colleges, software and technology, career profiles, profiles of the leading industry firms, and more. Ranked as #51, TCNJ is listed among many notable educational institutions such as The University of California Los Angeles and Rhode Island School of Design. TCNJ offers a BA in Interactive Multimedia (IMM) and a BFA in Digital Arts and Graphic Design.
Over 400 schools in the United States that offer programs geared towards animation or game design were considered. The criteria reviewed in compiling the list includes: academic reputation, admission selectivity, depth and breadth of the program and faculty, and value as it relates to tuition. In addition, geographic location was taken into consideration, as institutions in and surrounding major metropolitan cities have a slight advantage in the field regarding networking opportunities, internships, and free-lance work.
The Interactive Multimedia program is an interdisciplinary major that combines hands-on instruction using industry-standard tools with in-depth exploration of the cultural impact of digital and interactive technology. The focus of the program is innovation, problem solving, and building upon the technological skills and knowledge learned to address current community issues. IMM emphasizes the process as well as the product, with students acquiring valuable collaboration and project management skills that will benefit them in a variety of possible careers.
For more information on Interactive Multimedia at TCNJ, please visit www.tcnj.edu/~imm. To see the full list by Animation Career Review, please visit: http://www.animationcareerreview.com/