Mission
The mission of Integrated Performing Arts is to offer students an expanded experience in performance techniques, using the various disciplines in the School and in the College. The intent is to give students opportunities in theatrical practices and to use these opportunities to connect people and communities, while at the same time identifying and addressing social concerns.
Learning Goals
Students will:
Discover how the arts connect people and communities;
Identify personal social concerns and examine how those can be addressed in performance;
Create original work or reinterpret existing work through mentorship with professional artists and companies;
Learn the significance of the performing arts in the development of civilization;
Understand why humans are driven to create and express themselves through performance.
Integrated Performing Arts Minor
Integrated Performing Arts Courses 
Courses
AMM 100
School of Arts and Communications Seminar, serving as an introduction to the majors and providing exposure to the opportunities in the visual arts, performing arts, and communication studies fields.
VPA 101
Arts, Creative Movement/Dance, Music, and Drama. Each three-week module will interpret the same literary work (e.g., a folk tale, an evocative piece of poetry, an imaginative short story, a humorous children's book) through a specific art form.  The first week of the course will be a common experience for each of the four sections, during which time students will analyze the chosen work of literature as a subject for a performance piece incorporating drama, dance, visual arts and music.  Students will develop a common vocabulary, an understanding of the historical and cultural contexts that influence the arts, and an appreciation for the creative process.  During the last week students will create a culminating performance to be presented to all 4 sections.  Students will be required to meet during their 4th hour each week to develop their culminating performance. Each module will be taught by a practicing artist and the four modules  offered each semester will be guided by an artistic director who will be one of the four instructors.
VPA 201
In this course, students experience dance as cultural, spiritual and aesthetic expression, and develop a sense of body awareness and alignment. Through active participation students explore fundamental movement principles of ballet, modern, and world dance techniques.  Participation in dance experiences during class time will develop the student¿s responsiveness to dance. No previous dance experience is required. Students are encouraged to wear comfortable athletic or dance attire to class.  As a two-credit course featuring new repertoire every semester, students may repeat this course once for credit for a total of four credits (one course unit). Taking the course twice is equivalent to one course unit in Literary, Visual and Performing Arts.
Faculty
Maureen Heffernan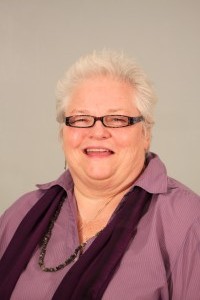 Maureen Heffernan is a professor at The College of New Jersey School of the Arts and Communication, as well as the Director   of  Young Audiences New Jersey, a diverse arts education programs for adolescents. Professor Heffernan also runs the Emerging Artists Creativity Hub, a Saturday program at The College of New Jersey designed for teen artists. Recently, she led a workshop focused on acting, creative writing, and film pre and post production as part of the Aruba International Film Festival.
:
:
:Risa Kaplowitz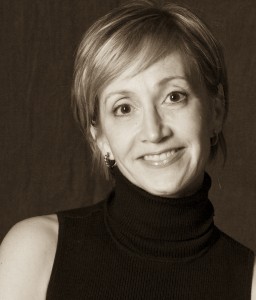 Risa Gary Kaplowitz is a former professional ballet dancer with Dayton Ballet (Principal), Ballet Manhattan, Houston Ballet, and Metropolitan Opera Ballet. She is an ABT® Affiliate Instructor, who has successfully completed the ABT® Teacher Training Intensive in Primary through Level 7/Partnering and has successfully presented students for ABT® curriculum examinations. Ms. Kaplowitz co-founded Princeton Dance and Theater Studio in 2003 and DanceVision in 2005. As the Artistic Director for both companies, she has enjoyed teaching all levels and choreographing. Many of her students have gone on to dance professionally or in college conservatory dance programs. Her two full-length ballets, The Secret Garden and The Snow Queen, have been performed at TCNJ's Kendall Hall. The New Jersey Symphony Orchestra has commissioned Ms Kaplowitz to choreograph other works, which feature DanceVision performers for the NJSO family concert series at the New Jersey Performing Arts Center and other major New Jersey theaters. She is a regular contributor to Huffington Post and 4dancers.org writing on matters of ballet and has lectured the ABT®/NYU Master candidates on how to start a dance studio.
Tom Mckie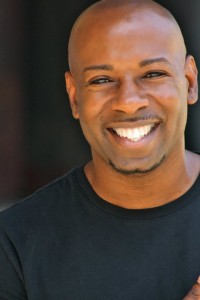 There is no substitute for Tom. He has been entertaining audience of all kinds since the early 1990's. His work has been seen in an array of venues from Walt Disney World's Magic Kingdom, to New York's Apollo Theatre. Tom has also choreographed for productions for Sesame Street Live, "Dance Jam" at New Jersey's Performing Arts Center, Towson University's Dance Team, Syracuse University's Dance Team and the annual Ladies of Hip-Hop Festival in Philadelphia, just to name a few. Tom has developed a long history of training young dancers who have grown to go on to great jobs in the professional dance industry. Tom teaches master classes and workshops throughout the East Coast, as well as internationally (Europe and Canada). Tom teaches children and adults of all ages from dance studios, to public schools including colleges and universities. Tom wishes to keep traveling the world, spreading knowledge of the Hip-Hop culture to anyone willing to learn it. His will to continue learning and growing has pushed Tom forward into becoming more than just a messenger of the dance and culture, but a manifestation of the true essence of the culture itself.
 Marie Snyder
Marie Alonzo Snyder is the founder and artistic director of Tangerine Dance Collective, a modern dancer, choreographer, scholar and educator. Born in the Philippines, Marie was raised in Italy and eventually settled in NYC attending NYU's Tisch School of the Arts earning her BFA and MFA in Dance.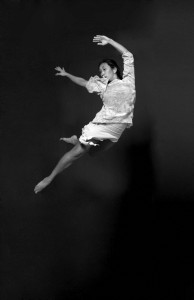 She has performed and toured with HT Chen & Dancers, Asian American Dance Theater, Hikari Baba Dancers, Second Avenue Dance Co., Maude Baum & Co., and performed works by Don Redlich, Ruby Shang, Joan Finkelstein, Cliff Keuter, Remy Charlip, James Cunningham, Yung Yung Tsuai, and Rozalind Newman.
Since 1986 Marie's works have been presented in New York, Princeton and throughout the United States and Canada. She has also been produced several times by the Chen Dance Center/Mulberry Street Theatre, NYC and commissioned by Ear to the Ground Series, supported by the Jerome Foundation.
Marie is a founding member of the West Windsor Arts Council and in 2004 she co-founded the "I'll have what she's having…" Dance Project, a dance cooperative of NJ 40Up women choreographers. Marie earned her EdD from Teachers College, Columbia University and has presented papers at conferences and classes at Texas Women's University, Teachers College, Michigan State University, the University of Quebec, Princeton University, Barnard College, University of the Philippines and University of North Carolina.
Also a certified Classical Pilates instructor,and Certified American DanceWheels Foundation instructor, Marie is on the faculty of Princeton Dance and Theater Studio and an adjunct at Raritan Valley Community College and The College of New Jersey. She has facilitated the collaboration with The Parkinson Alliance in bringing to the community Princeton Dance for Parkinson.
Marie's personal dance website can be found at: www.tangerinedance.com