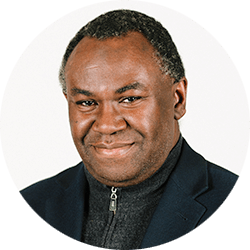 Biography
Maurice L. Hall, Ph.D. is Dean and Professor of Communication at the School of the Arts and Communication at The College of New Jersey in Ewing, New Jersey. He earned a B.A. in Literature with honors from the University of the West Indies at Mona in Jamaica; a certificate in Journalism from Westminster University in London, England; and an M.A. and Ph.D. in Communication from Howard University in Washington, D.C. He teaches courses in communication in organizations, leadership, interviewing, diversity and multiculturalism, public speaking, and organizational research and consulting. He has won awards for both teaching and research.
Among his publications, Dr. Hall is co-author of the book, Embodying the Postcolonial Life, which was published in 2004, and co-editor of the book Re-Constructing Place and Space: Media, Power, and Identity in the Constitution of a Caribbean Diaspora, which won a Best Book Award in 2012. He has written and presented several papers for  professional academic conferences, and he has also written several book chapters and scholarly essays for academic journals such as Howard Journal of Communications and Management Communication Quarterly on topics related to leadership, cross-cultural communication, and the postcolonial culture of Jamaica.
Dr. Hall has been involved in theater and performance in Jamaica and The United States and has written, directed, and acted in several plays, most of which were experimental or original works. Dr. Hall recently co-wrote a scholarly essay on Jamaican theater as a force for decolonization based on extensive ethnographic research conducted with his colleague Dr. Heidi Rose at Villanova University.
Dr. Hall has also worked as a consultant specializing in facilitating strategic planning sessions for non-profit organizations; he has also consulted with organizations over the past 15 years on issues ranging from diversity training and strategic diversity management, to conflict management, team building, cross-cultural communication, and leadership training.
His other areas of research and expertise include managing diverse organizational cultures; effective cross-cultural communication; facilitating dialogue between groups in conflict; race and social identity, diversity, helping leaders understand how to communicate with their public, and managing organizational change.