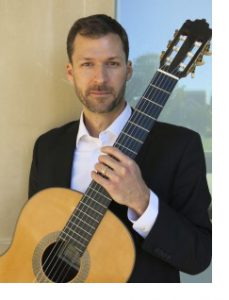 Biography
Dr. Day has served as assistant dean for the School of the Arts and Communication since 2011. As assistant dean, he has overseen many aspects of the school's academic programs and played a pivotal role in TCNJ achieving institutional accreditation by the National Association of Schools of Art and Design. He has worked actively to deepen our engagement with the local community, and he has contributed significantly to college governance. In addition, Dr. Day served as interim dean of School of the Arts and Communication January through June 2017.
As a teacher and scholar, Day has served as a guest professor to TCNJ's exchange with Goethe Universität in Frankfurt, Germany and as an Endeavor Award fellow at the Centre for Cultural Partnerships, University of Melbourne, Australia. His performances and presentations have spanned venues across North America, Europe and Australia; Soundboard, Clear Note, and Albany Records have featured his work in publications.
Day joined the College in 1997 as artist faculty in the Music Department, where he led the guitar studies program and participated in the First Seminar Program and the MUSE program. In his work prior to TCNJ, he developed curricula at Rider University to bridge campuses in Lawrenceville and Princeton, and he founded highly successful pre-college programs at Rider and New York Summer Music Festival.
Dr. Day earned a Bachelor of Music in Performance from North Carolina School of the Arts, and Master of Music and Doctor of Musical Arts in Performance and Literature from Eastman School of Music, University of Rochester.