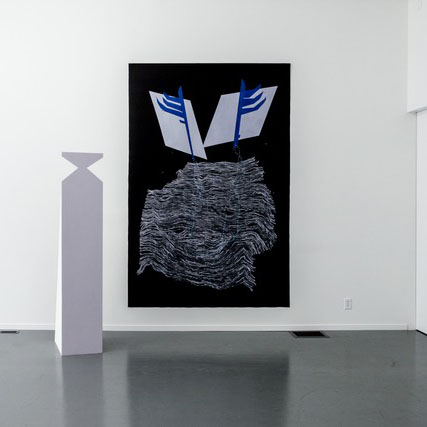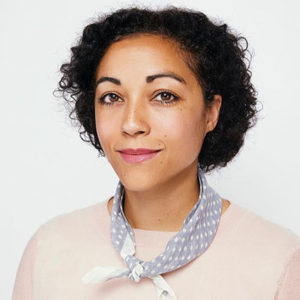 The TCNJ Art Gallery will present "Caroline Kent: A Form Walks Toward You in the Dark" from Wednesday, February 5 through Sunday, March 15. Kent, a Chicago-based artist, deploys abstraction as a visual language to describe imagined space in ways both wholly new and somehow familiar. 
Kent's show will feature works on large, unstretched canvases, mid-sized traditional canvases, and three-dimensional wall-mounted sculptures that engage with unexpected gallery spaces like corners and doorframes. Her work is largely abstract, a style that she was drawn to during her travels in Romania. There, she reimagined the foreign language as a series of glyphs which took on new meanings based on their physical properties rather than their etymological definitions.
"I am excited to bring Caroline and her work to campus: I've followed her work for several years now, and she's very ambitious and dedicated to her craft, and her work is beginning to build national and international attention," said Margaret Pezalla-Granlund, director, TCNJ Art Gallery and The Sarnoff Collection. "For students, I think the show will be interesting because it shows so much of her process: from her "archive" of drawings that she makes as a way to build an abstract, visual language that she then deploys in medium-scale, and very large scale paintings."
Kent's exhibited work is informed by a paper archive of forms and symbols that provides documentation and inspiration for her larger creations. Within this act of translation, Kent's work explores the ways in which imagery is transformed and expanded through its repetition.
Kent will give an artist's talk on Wednesday, February 5, from 4-5 p.m. in the TCNJ Art Gallery. An opening reception and celebration will immediately follow the discussion.
The TCNJ Art Gallery, located on the ground floor of the Interactive Multimedia Building, is open Tuesday, Wednesday, and Thursday from noon-7 p.m., Sunday, from 1-3 p.m., and by appointment for groups and school visits.