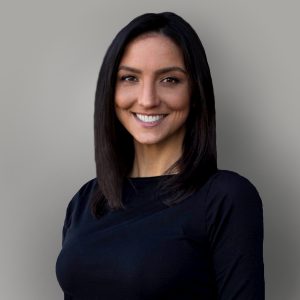 Name: Amy Feminella
Major: Interpersonal / Organizational Communication
Hometown: Hamilton Square, NJ
Year of Graduation: 2018
Student Spotlight: Amy is a nontraditional student, married and working full time, with a young teenage daughter. This has presented many challenges, yet she has been able to excel, becoming a member of Phi Kappa Phi honor society. She attributes her success to the endless support of the amazing Communication Department faculty.
What are your plans after graduation?
I plan to utilize all I've learned in my degree program as I grow in my professional and personal life. I also know that what I've gained personally at TCNJ will continue to feed my hunger for knowledge for the rest of my life.
What advice can you offer incoming students?
College is so much more than an education — it's an opportunity for you to learn more about yourself. Cast any anxieties or doubt you might have aside — and soak up every opportunity that comes your way! And remember, it's never too late to make yourself proud. I wish you the best of luck!
What does the School of Arts and Communication mean to you?
These last few years have been incredibly memorable! I was very nervous returning to TCNJ, not knowing how exactly I would make it work given my schedule. I just knew I had continually thought about returning for ten years, always wising I never left… and never quite sure how to start up again. With Livia and Dr. D'Angelo's encouragement, I took a leap of faith, and never looked back. I have loved the entire process of learning and being intellectually challenged the way I was. I always felt supported. The Communication Department faculty were always available to me, guiding me these last few years whenever I needed it (which was often). I am most grateful for learning just how capable I am and how, with hard work and determination, you really can achieve any goal you set your mind to.