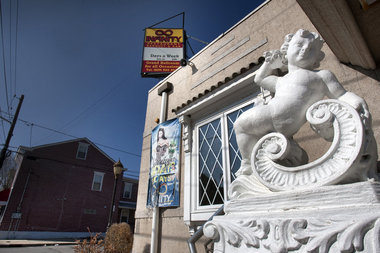 A new documentary on the Chambersburg area of Trenton, produced and directed by Communication Studies associate professor Susan Ryan, is featured in an article in the Trenton Times (http://www.nj.com/mercer/index.ssf/2013/02/new_documentary_chronicles_a_t.html#incart_river_default) .  The 45-minute film, "From the 'Burg to the Barrio," was shot over the course of seven years and chronicles the changing immigrant population of this neighborhood which was once predominantly Italian but is now home to a diverse population of Latino immigrants.
The project began when Ryan was approached by associate professor of sociology, Rachel Adler, who was conducting research in Chambersburg. Their discussion resulted in a production that was shot over a number of years and includes interviews with community members, scenes of local events, and historical photographs and footage.  The production resulted in more than 50 hours of footage which became the 45-minute documentary. Adler served as an associate producer on the documentary. Ryan was also assisted by a number of her students from the Communication Studies department including Mary Michalopolous (2009), Nick Donnoli (2010), and Monica Fajardo (2006).   Ryan credits TCNJ's MUSE (Mentored Undergraduate Summer Experience) program with being an essential component in finishing the film. According to Ryan, "without the focussed attention of students during the summer months provided by MUSE,  it would have been much harder to complete the labor intensive work of documentary." Former students like Fajardo continued to work on the project long after they had graduated because of their interest in the subject.
The documentary had its unofficial premiere at the Trenton Film Society in December at a screening attended by former students and Chambersburg residents featured in the film. It will premiere officially on February 22nd at the New Jersey State Film Festival held at Rutgers New Brunswick campus.